When I first think of the word "blacksmith", I visualize a dark and rustic, medieval place with an iron-worker banging away at some steel on an anvil. But Blacksmiths DTLA redefines it to another meaning. The restaurant has a classic feel to it as you enter from the gritty downtown street it's parked on. Actually, not all that gritty because a mural of Audrey Hepburn greeted us from the sidewalk as we walked up to the entrance. She's so iconic!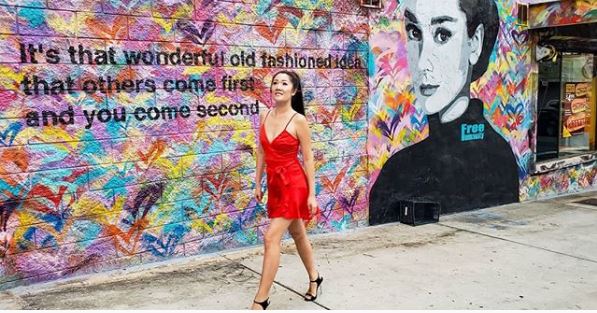 Upon entering the restaurant, we walk through to the nice patio which faces Winston Street and the hostess approaches to lead us to our table. Glass chandeliers and stone-like pillars add an elegant/neolithic feel to the atmosphere, and my eyes catch a slight reflection from the shiny bar stools.
The service was excellent as what's expected from a new age American restaurant. The server was very informative about the menu and expressed that everything was made from scratch, in-house. Blacksmiths' bar was crafted well and the bartenders themselves made us some one of a kind cocktails, Speaking in Tongues" – made with Old Overholt Rye Whiskey was a delight to watch and probably a favorite of mine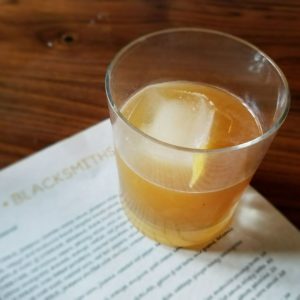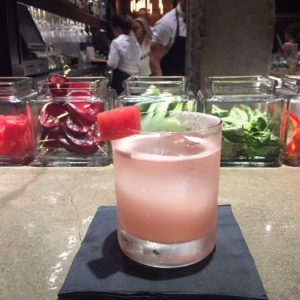 Drunken in Love – didn't only flow beautifully it was light and refreshing because of the blend of Tequila and Watermelon juice !
So now let's move onto the food dishes created by Edgar Ramos. There was not one dull bite from the experience, every single dish was made with perfection and gratitude.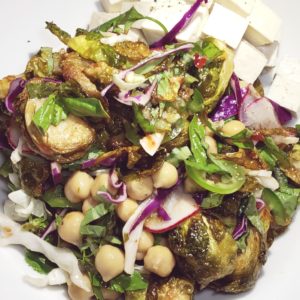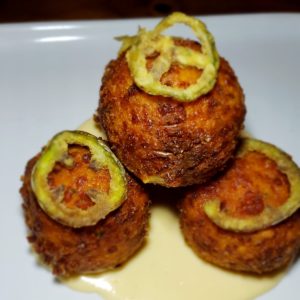 I am not usually a salad person, but their Rainbow Heirloom Tomatoes Burrata Salad burst with flavor, light and yet yearns for more.
The Cheese Fritters were a favorite appetizer of mine, the cheese oozed out of the crunchy ball and the tiny kick from the jalapeno chips was the perfect amount of added excitement.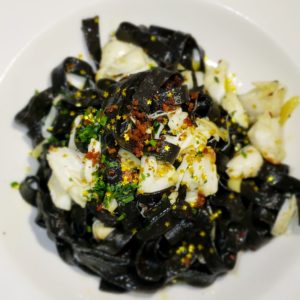 The "star" of the show this evening was THE BLACKSMITHS: a squid ink fettuccine, roasted garlic, parsley, red pepper flakes, jumbo crab meat, crispy bacon, and golden stars. It was described as a midnight starry dish, and it certainly was! I have never in my life seen stars in my dish- literally!
It was deliciously prepared pasta with not too much inky/seafood taste that you might get ( this is how you know this place is Grade A restaurant), it had chunks of crab meat plus bacon and definitely Instagram worthy Post. We love when chefs use gold in their dishes, but until now, only have seen it in desserts. The contrast of gold starts on the black ink fettuccine, it is reminiscence to gazing at the stars at night, how romantic.
Honorable mention is pictured: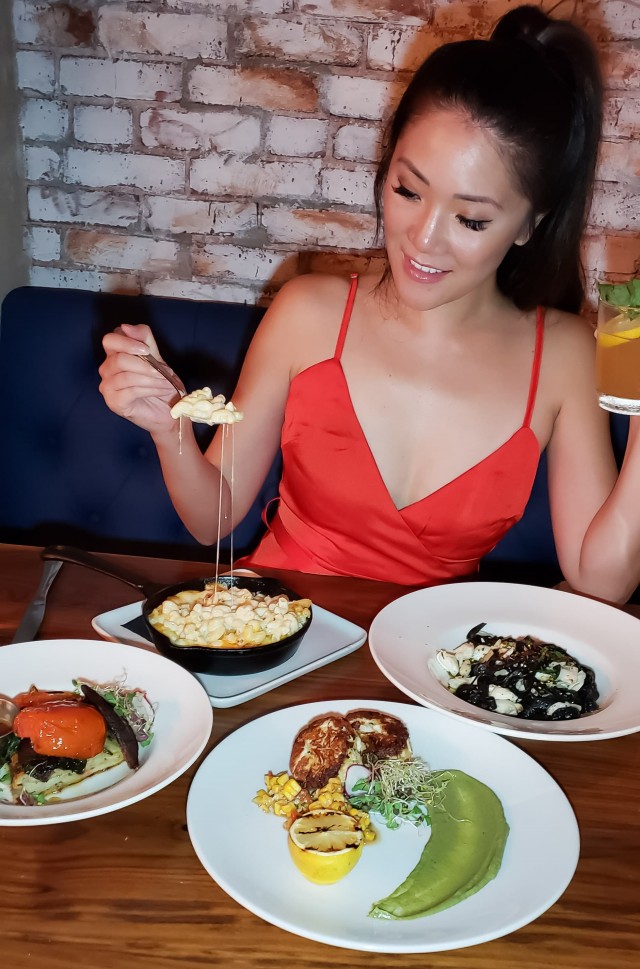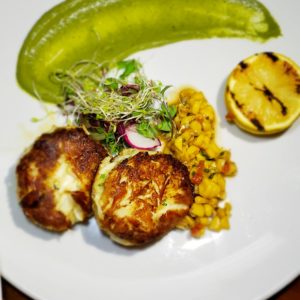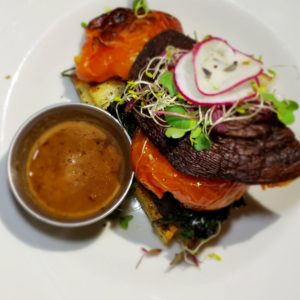 Yes, majority of their menu is not as vegan friendly but there can def be substituted like my mushroom steak (picture shown above).
We ended the dinner with their chocolate croissant bread pudding. It was sweetened with their vanilla whiskey sauce, yum!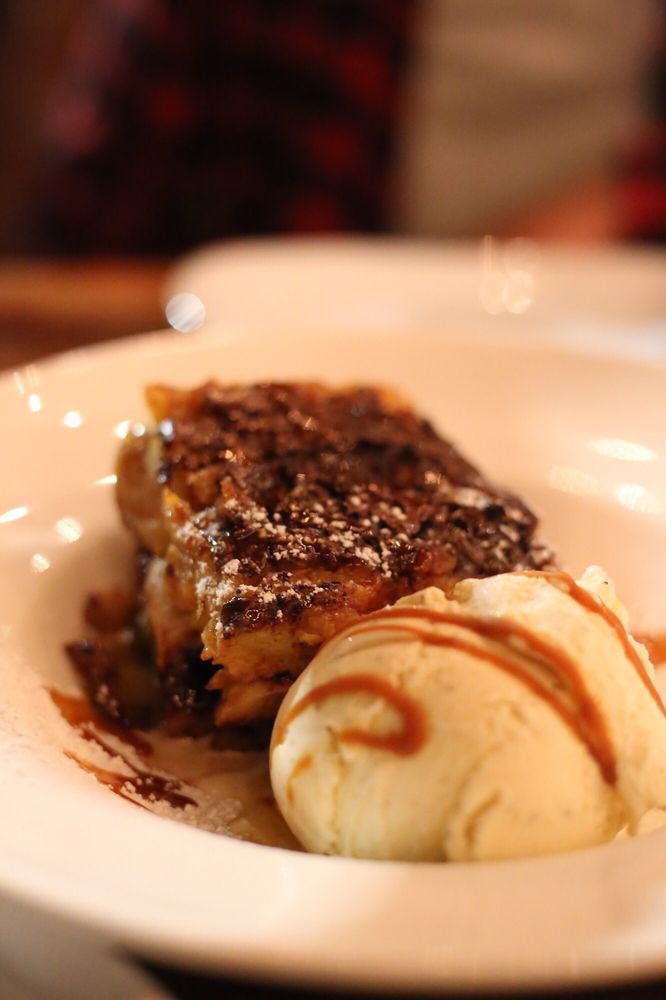 Wish we could've ordered the other desserts as well, but we were way too stuffed to do so. I guess we'll just have to go back and try more of the Blacksmiths' dishes! Can't wait!