Written By Selena M. 

Decor
Rye Fox exudes sexiness but in the most charming and classy way possible. Taking over the old location of BLD, the place has been nicely upgraded with dark wood-paneled interior, luxurious chocolate brown tufted booths, glossy wood tables and a neutral color scheme of greys and browns. Elegant displays of geometric glass bottles lit up on custom shelves help section the restaurant into cozy spaces.
Food
Their specialty is whiskey and rotisserie and they sure know how to do it right. I had an amazing dinner here with some friends last weekend and everything we ordered was absolutely delicious. The hanger steak was perfectly cooked and melt-in-your-mouth tender! The Rotisserie chicken was flavorful, juicy and succulent. I was told they have a huge rotisserie oven that can hold up to 50 chickens at once. I especially love that they offer many vegetable dishes on their menu. The table all agreed that the crispy brussel sprouts were the best we've ever had anywhere! It was prepared so airy and crispy and topped with impossibly delicate shaved parmesan sprinkles that made every bite better than the last. Every dish was plated beautifully, like a work of art. The beet salad was a colorful display that looked almost too pretty to eat.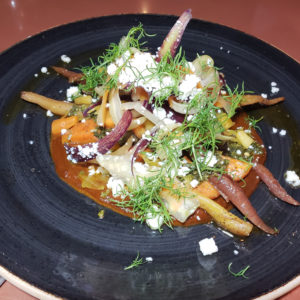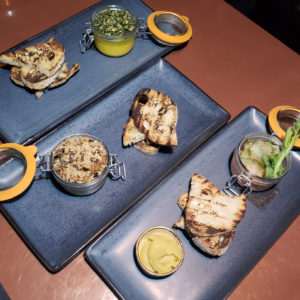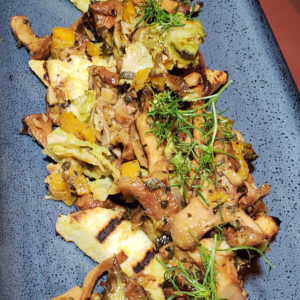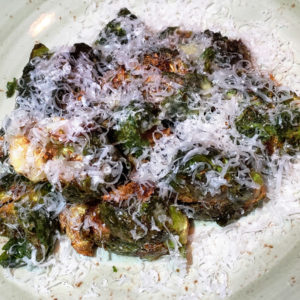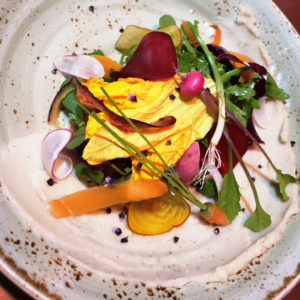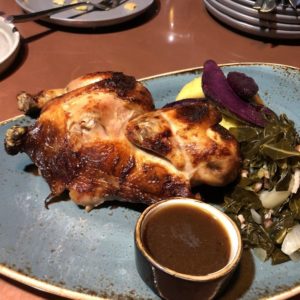 Drinks
Oh the drinks!!! Where do I even begin? Every drink we ordered wow'd us when they arrived at our table. The way they pay attention to detail here is impeccable. I truly enjoyed the 310 Pike. It has Victoria Empire coffee in it, which tasted amazing. Also, their signature cocktail, called Spin this Fable was also very good. It was subtly sweet and enjoyable.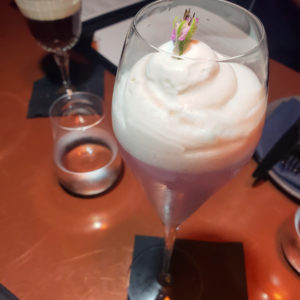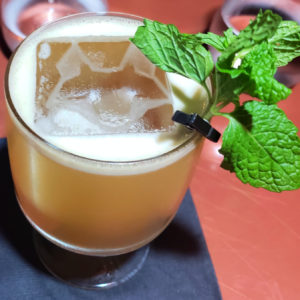 Dessert
For dessert, we tried the apple tart, which I was told was seasonal. The apples were not your typical grocery store apples. They were pink apples that are from Oregon that are only in season 6-8 week out of the year! We also ordered the donuts with a chilly glaze, which had a nice, surprising kick to it.
Service
Service was superb! Our server was a very sweet gal…sorry to say I forgot her name (one too many drinks on my part) but she was absolutely amazing. The waitstaff was attentive and always refilled our water glasses without us having to ask. Considering they had just opened a week or so, the staff really impressed me with how professional and expertly trained they are. Usually at newly opened restaurants (judging based on past experiences at other newly opened restaurants) things can be confusing for new employees since they can still be trying to get the hang of things and service can be slow. Kudos to Rye Fox for hiring an efficient team.
Summary
Great food, awesome drinks, and amazing service! I highly recommend paying Rye Fox a visit for their extraordinary rotisserie chicken and of course, the wonderful whiskey cocktails!