I know most people wouldn't agree but it's a day to celebrate love, whether you believe in it or not I found the perfect date place to bring your special guy.
Ocean Prime is a nationally acclaimed, modern American restaurant situated right in the corner of Rodeo Drive. Even though I was born and raised in Los Angeles, I still get sparkles in my eyes when I drive by Beverly Hills. The glitz and glamour will inspire you as you pull up past the Louis Vuitton store and you won't help but feel just as fabulous as the rich and famous.
Walking in past the double doors you are immediately greeted with front desk service, seemingly can double as a hotel check-in. I gave the host my name and we quickly followed him along the dimly lit restaurant with jazz-like ambiance. I sat down and wanted to reach for my cigar and light up, but quickly remembered… I don't smoke.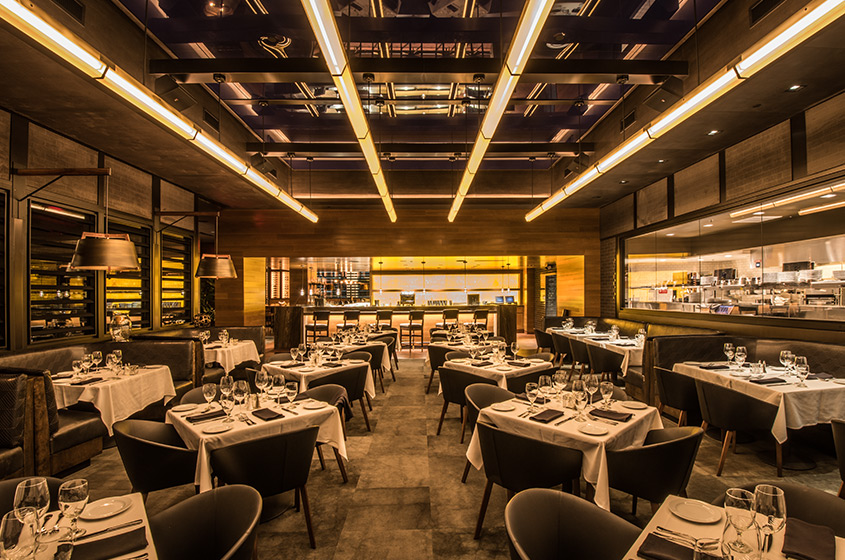 One thing you must know about me is that I judge restaurants by their cocktail choices. Ocean Prime showed me not only do they have theatrics but their cocktails are all top-shelf and it tasted phenomenal. A must-have will be their "Berries & Bubbles" made with Belvedere Citrus Vodka, marinated blackberries, fresh lemon, Domaine Chandon Brut, with dry ice smoke. And the "Blood Orange Old Fashioned" just couldn't be passed up. These two drinks launched dinner off to a great start!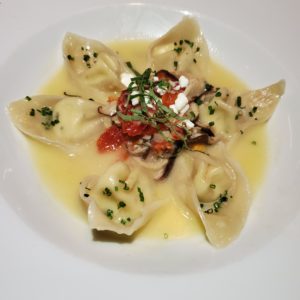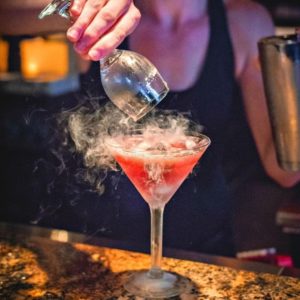 Ocean Prime's share plates/appetizers can double as an entree as their portions are incredibly generous. I had the Sonoma Goat Cheese Ravioli, and my VIP date had the "Surf N Turf" which included two perfectly cooked scallops alongside a nice portion braised short rib topped with gremolata. The bites of scallops and beef rested on a fluffy cloud of mashed potatoes, bursts of mustard seeds that acted almost like caviar not only made the dish flavorful but also fun to eat.  We'll most likely be ordering these again on our next visit, they were so very deliciouso'!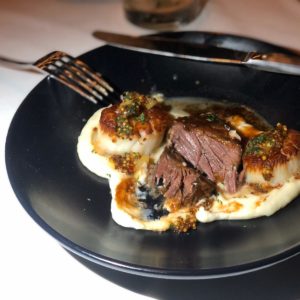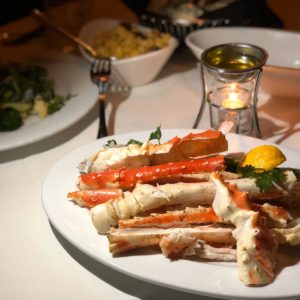 For the entree we ordered the Dutch Harbor King Crab Legs, served with asparagus and drawn butter which was carefully sitting atop a small tea candle, keeping it forever warm. He's never seen that presentation before, "IMPRESSIVE!", he says. Meaty, sweet and succulent, the king crab went fast!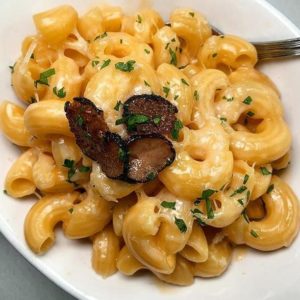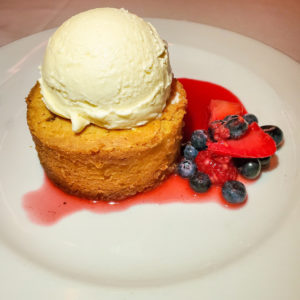 We accessorized this with some black truffle mac and cheese and would have ordered a couple more side dishes, but didn't want to have to pass on dessert.
The dance was finally over when our server suggested the perfect conclusion. Warm Butter Cake with fresh berries, vanilla ice cream, and raspberry sauce. Yes, please! We added a dessert cocktail for good measure and "Salty Caramel" was the choice. Made with Ketel One, caramel, cream, Madagascar vanilla bean. A sweet drink with a sweet treat, it could have easily been overkill with either being too sweet or salty but it was just perfect.
My Valentine certainly felt like a VIP, thanks to me and the wonderful evening spent in Beverly Hills at Ocean Prime.