It's 60 degrees in Los Angeles and us, Angelenos, don't know what to do with ourselves! I mean seriously, with almost perfect summer weather up until December, I am sure all the states around us are rolling their eyes at how good we have it. But hey, we're just used to wearing shorts and a t-shirt wherever we go.
Enough with the jibber jabber, here is my guide to keeping warm in Los Angeles!
Food Guide To Keep Warm in this LA Weather
Step 1. Dress Warm i.e. layers, thermals, coats, pants and jacket.
Step 2. Something easier: Eating! Especially, noodles in soup! Just as our ancestors did before us.
I have compiled a list of delicious belly warming goodness, while maintaining my vegetarianism, of course.
Ramen Yukinoya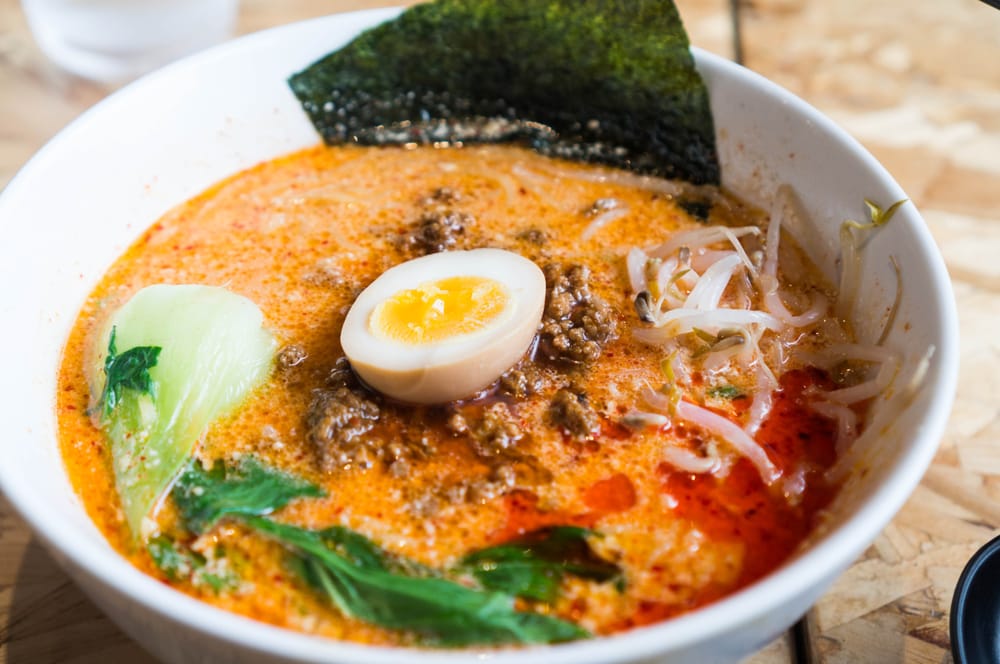 Ramen Yukinoya is a small little Ramen joint located in the city of Arcadia where Asians and many different walks of life roam wild and free. You may have to wait a few minutes for a table or you can just grab a seat at the bar/counter if available. They provide great service and, more importantly, they offer a soy sauce base ramen bowl. It is every bit of deliciousness as the other soup selections (most ramen uses a pork broth base). I added a side of bokchoy and it really completes the bowl with it's assortment of vibrant colors. The semi-oozing yolk of the boiled egg and the perfectly chewy noodles really hits the spot! And if you like garlic, you can request a press to mince some garlic for an added kick of flavor.
Boiling Point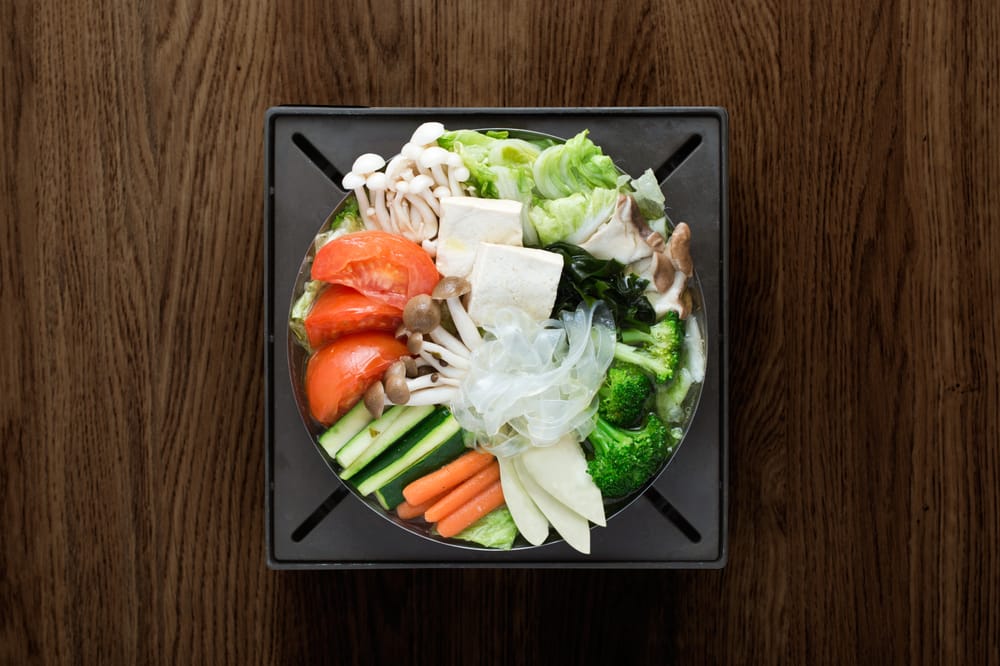 If you haven't heard of Boiling Point you must be living under a rock in the Bahamas because it is one of the most popular places to go on a rainy night. It's so good that even on a hot summery day you will see a huge line starting to form at 11am. Picture a mini steel wok shaped bowl filled with soup and ingredients, which is fixed on top of a portable metal frame stove made for one, then a mini fire is lit once served at your table. Your soup starts boiling soon there after, hence the name Boiling Point. Originally from Taiwan, the idea of having your own individual hot pot at a medium level of spiciness, you are bound to feel toasty after this hot and hot(spicy, but you can get "zero" spicy) soup dish! An array of vegetables in a veggie broth soup does me good! Other guests appreciate the seafood and meat selections designed specifically together with their own flavored broths they have available, such as miso, curry, or thai, just to name a few. Don't forget to use the Boiling Point sauces for additional savoriness, it also helps to cool each bite if you take it straight from your boiling bowl. The Hokkaido milk tea is one of their specialty drinks, and it's delicious! Boiling Point has numerous locations in the San Gabriel Valley which makes it easy to get to one.
Viet Huong Restaurant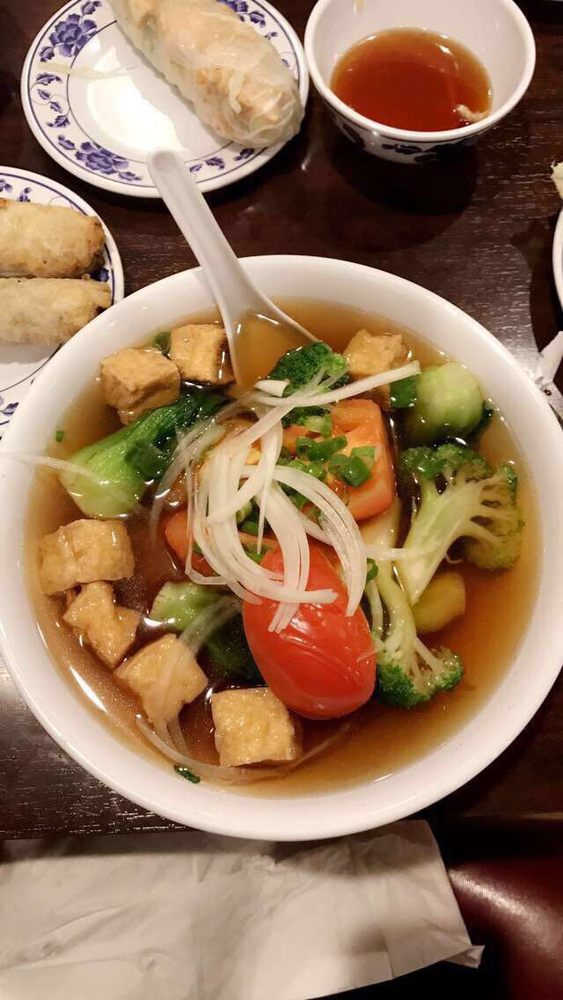 Lastly, Pho. How can you go wrong with Pho? When you have a hangover the first food cure you think of is a nice big bowl of Pho, a Vietnamese hot noodle soup. During the cold season, Pho is great at warming the body and (although not chicken soup) for the soul!  Viet Huong Restaurant located in El Monte is by far one of my favorite places around that serve Vegetarian Pho. I enjoy their Tomato base soup, it is flavorful and satisfying! And I usually order a side of their fried egg rolls. The hot crispiness of the egg roll skin, delicious filling, and fresh greens make it the perfect Pho companion.
I am feeling super/souper warm just thinking about my favorite noodle soups!