Ever wanted to go back to a simpler time? When smartphones and technology did not run our everyday lives? Well, Birds and Bees will definitely help you forget about those countless calls you made and email replies to your nagging boss! Tucked behind South Broadway Street of Downtown Los Angeles, venture downstairs to an alleyway where you are welcomed to this retro-inspired establishment serving a unique 1950's themed cocktail menu.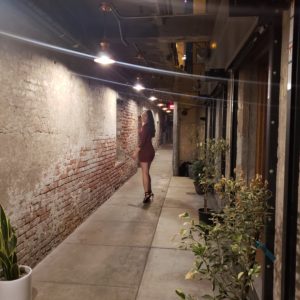 A perfect spot for birthdays, first, second, and third dates…may I even dare say, " wedding reception"? The space is surprisingly big where a small corner can fit 50 guests comfortably with extra legroom to stretch and dance if that is your glass of cocktail.
The lure of this place would most definitely be their ever-changing craft cocktails. The work of general manager, Ryan Koller, and bar manager, Jake Larowe, put into designing and making each and every cocktail had been tried and perfected to give you the unique tastes that make your eyes widen and urging for just one more try.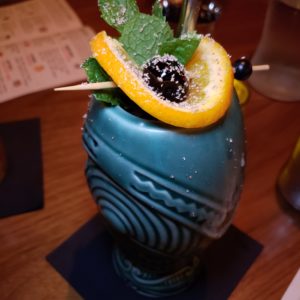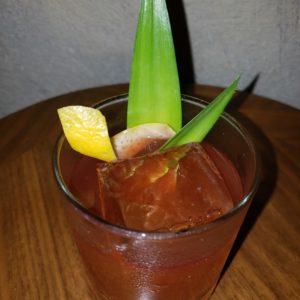 We started off with the OLHO DO TIGRE ($15). If a drink has the word "ginger" I most likely will be ordering it- the flavors of the Cachaca was aged in local wood called "Amburana" and coming in a tiki cup helped a little with the OOH factor.
The Tom Lehrer ($14) this 3 blend of rums made with fresh banana made me fell in love with negroni for the very first time.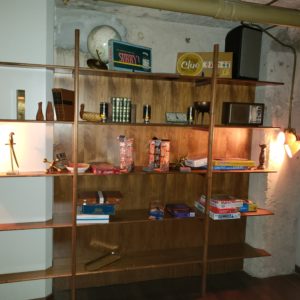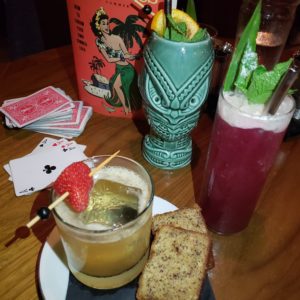 Elvis Presley ($16) Grab Jenga from their Game Wall and pull up a chair and you would feel like you are just hanging out at your bud's humble home, sipping on some Elvis Presley, Warning bring your EpiPen because you wouldn't want to miss out on this Peanut infused bourbon and freshly baked banana bread on the side. YES, you heard this right – freshly baked banana bread!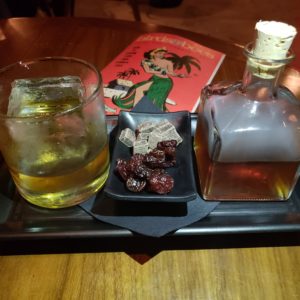 The show stopper and the most expensive drink on the menu is the Smoke Break ($24) and it's worth every penny. Nikka Coffey grain whiskey cocktail that was served from a cherrywood smoked miniature decanter served with little bites of dried cherries & chocolate pieces. Take a sip of the drink followed by a bite of the piece of chocolate then repeat as you enjoy your time with that "smoke/drink" break away from the busy world above.