I took a group of my foodie girlfriends on a food tour in Koreatown! Follow along as I introduce them to a full day of foodie adventures from coffee shops, simple food court lunch spots and of course, mouthwatering dessert locations!
We started off with a morning coffee and pastries at Second Round cafe, a complete coffee house gem! A perfect spot for a study break, to catch up with girlfriends or just to enjoy your cup of joe on the go. The barista was full of recommendations and good one at that- The Einspanner, was not only atheistically pleasing but paired so perfectly with our guava croissant ( cream cheese filling and guava jam, oh my).  A must have is their Charcoal ice-cream and waffle – I had charcoal on pretty much everything and anything including toothpaste but in the form of ice cream, I would say it is probably the best I've had yet!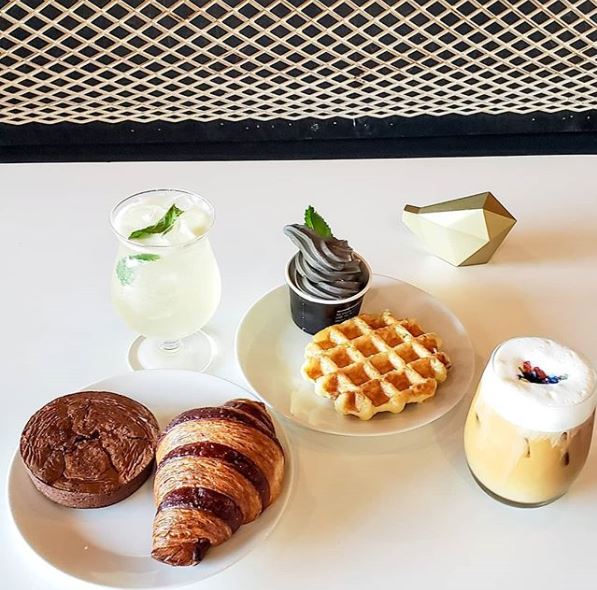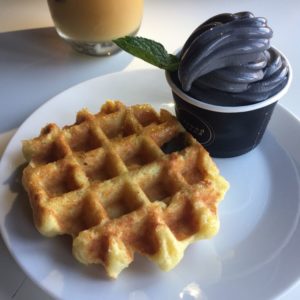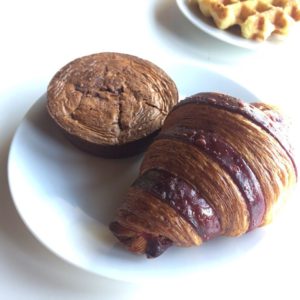 If you are like my girls and I, we love variety, so what brings more mixture of authentic Korean cuisine than a food court! Squaremixx is not like the typical food court at your local mall.  Squaremixx  brings  some of the most well-established street food from Korea to Korea town. Located on the rooftop of California Marketplace in Korea town, Squaremixx is a modern food court that takes up the entire 3rd floor.  The choices are endless and can easily hit the spot for whatever your heart desires. A fan favorite would be the Creamy Pasta at Fusion JJAMPONG & PIZZA, how can you go wrong with Kimchi Fried rice!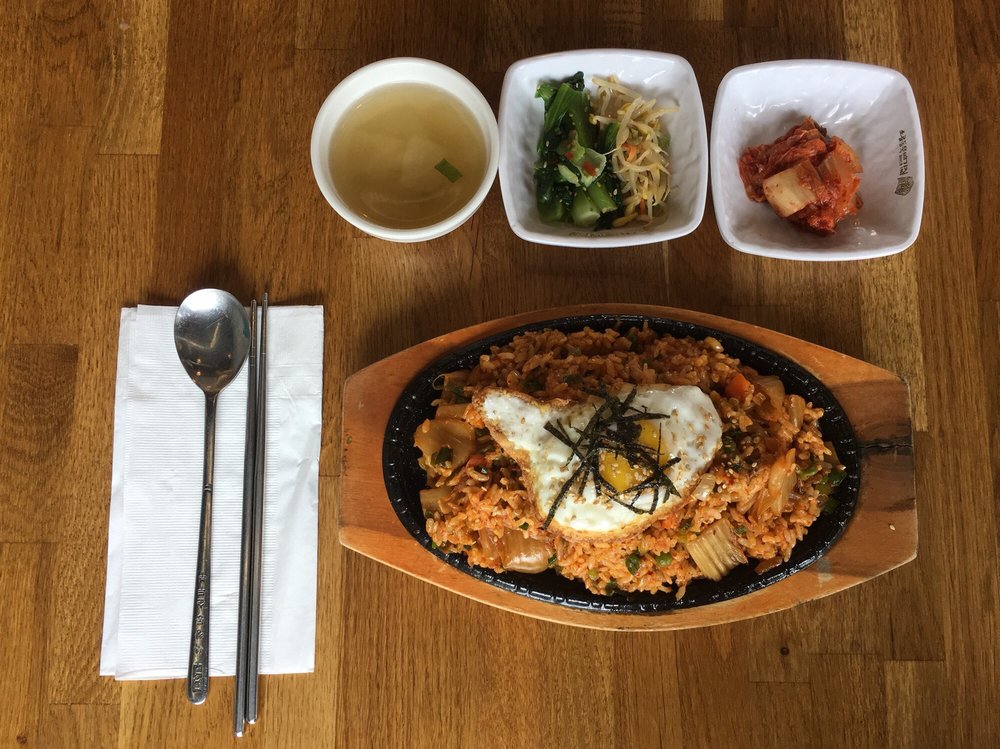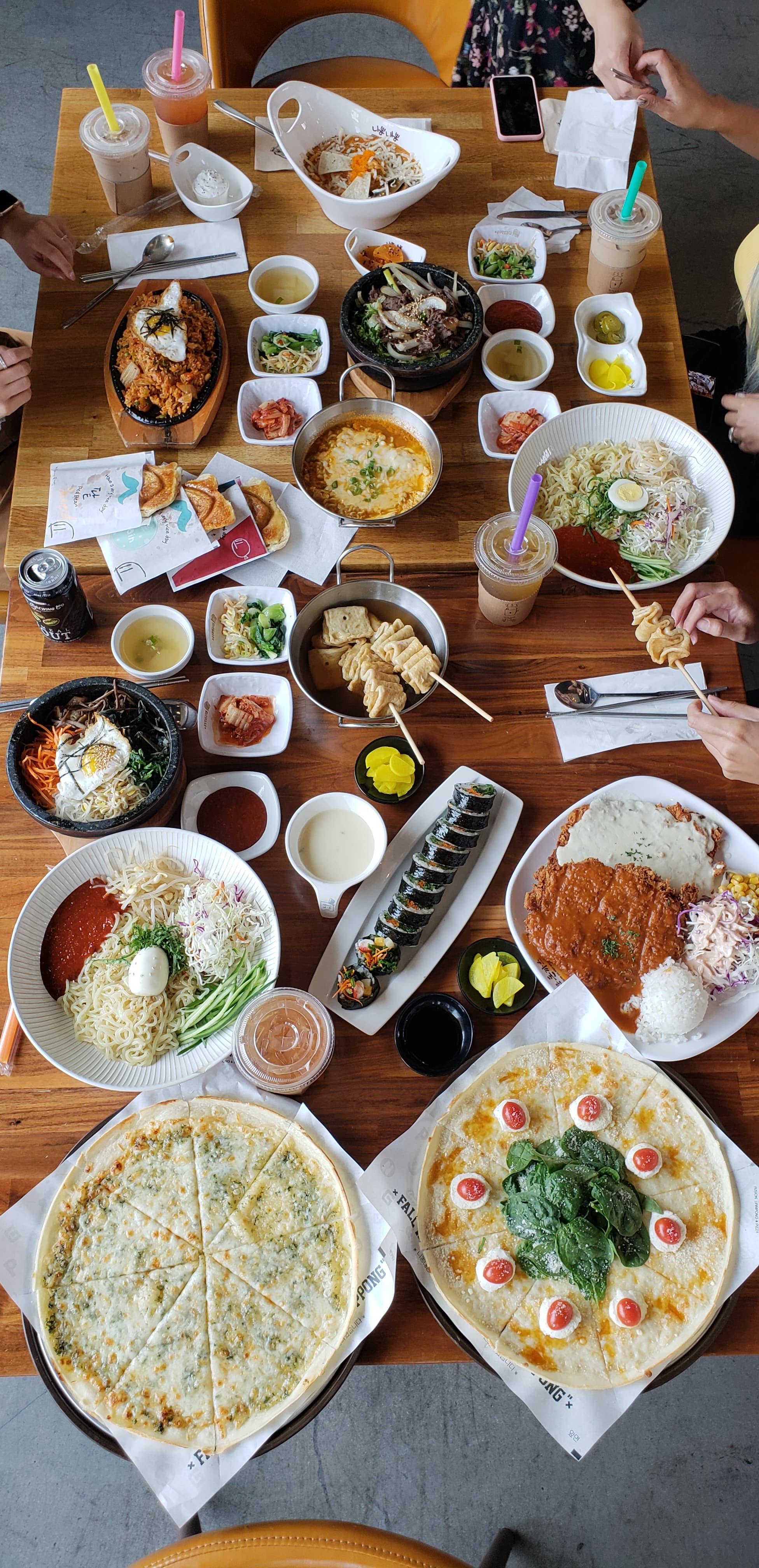 After an overly exuberant amount of food at Squaremixx, you would believe that one would be too full for anything else… but, there is ALWAYS room for dessert! Café Bora, is just a hop, skip and a jump away from Squaremixx.  Upon entering you will immediately get a sense of calmness. The interior décor of Café Bora was simple and romantic, with clean white walls and light wooden tables.  The presentation of the desserts was almost too pretty to eat! A favorite amongst all of us would be the Strawberry Tiramisu,  which came out so light and fluffy and the Persimmon Bingsoo (soft shaved ice, almost like snow ice), was a 2nd favorite.  Mix the snow ice with the popular Korean ice cream and bam you will go home happy as a clam.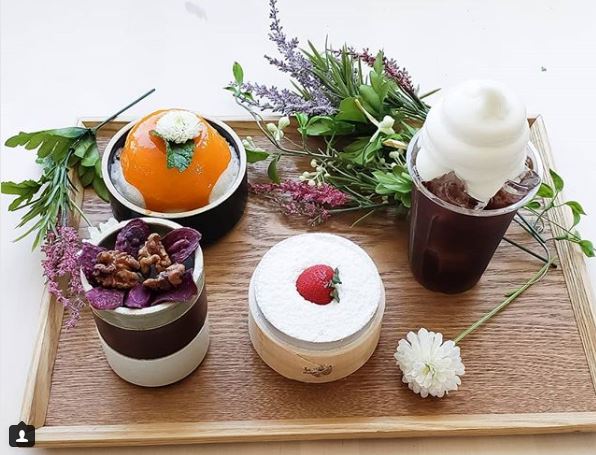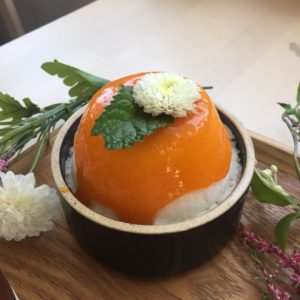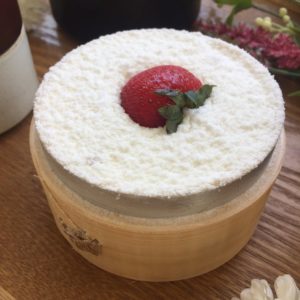 Finally, we ended our foodie adventure with a grand finale of more desserts at Mumu bakery Café. Mumu Bakery Café was hidden and tucked away at another Korean Plaza, with ample free parking and was the cutest little insta-worthy dessert shop. The options of treats are endless; they have a small menu but with a variety of options. A few of their popular options are the  Japanese style fluffy cheesecake, croissant teriyakis, strawberry ice cream with vanilla in a charcoal cone, and their latest the Milk tea ice cream Boba with real Boba surrounding the soft serve.