Besides meeting the Queen and being afraid of crossing the London Bridge (you know because it may fall down – like the song) I was on the quest to explore as much as I can of what this epic city has to offer with such a short amount of time.
The Airbnb we stayed at was at a cute little flat about 10 minutes walking distance to the Big Ben and also in the same limelight of the London Eye.
We decided to take an early morning stroll through the city and stopped for afternoon brunch at Sketch, a quirky brasserie in a 18th-century townhouse on Mayfair's Conduit Street.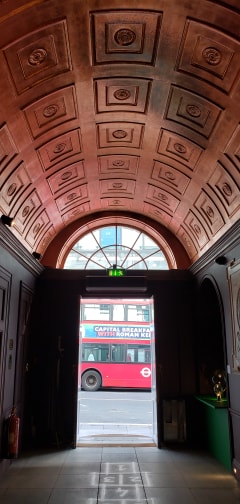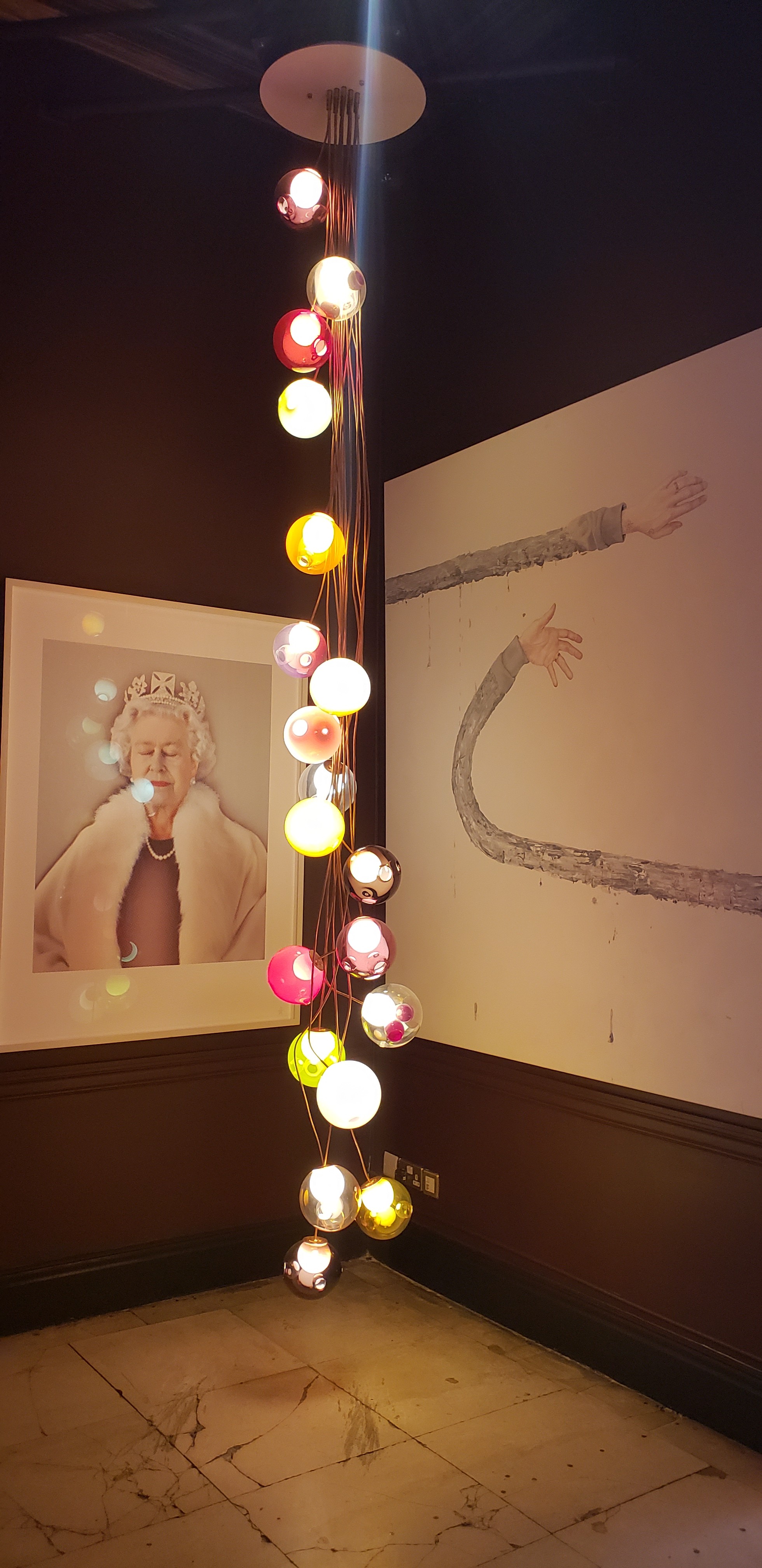 David Shrigley who had a love for art and high tea decided to merge the two and thus Sketch came to be.
The art, food and even the waitstaffs' uniforms are ever changing with the season, along with the magic of the 3 dining rooms. We were dined in The Parlour, adorned in shades of red, silver and neon lights.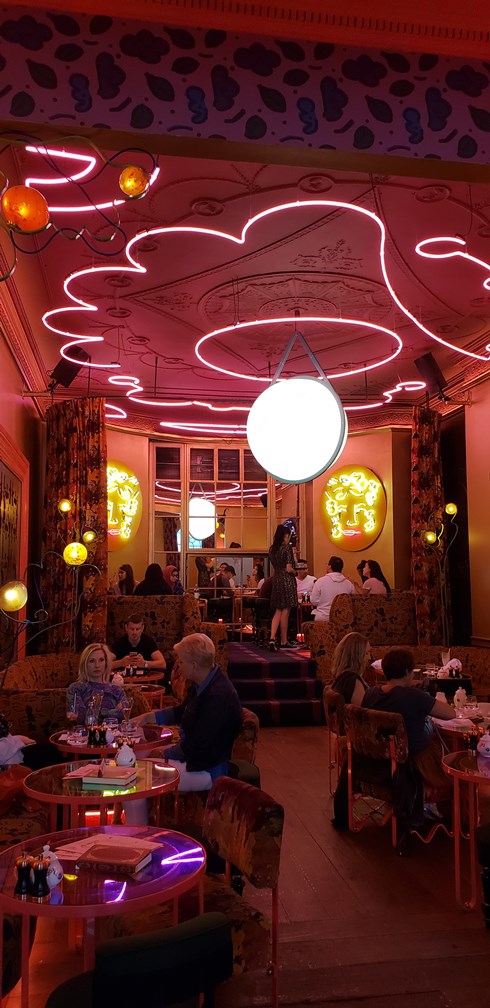 The service and the beautifully plated brunch were exceptional. My absolute favorite was the French Toast Suzette, I never had a French toast that had orange sorbet with caramel sauce drizzled on top. It was just the most perfect thing ever.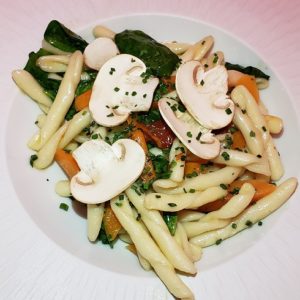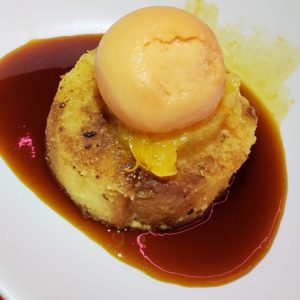 The Strozzapreti Lemon Pasta was light and perfect for brunch if you want to save room for dessert!
Our plethora of desserts that we ordered were amazing. The most surprising dessert was the vegan Coconut & Lemon Cake, which was a sponge biscuit with lemon paste, light coconut mousse and the most perfect sugar glaze.
You can also never go wrong with the Dark Chocolate Éclair and the most Instagram worthy Crackpot – chocolate shell filled with cream, candy cherries, almond sable and cherry jelly.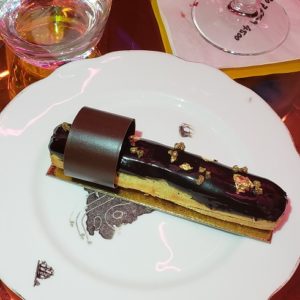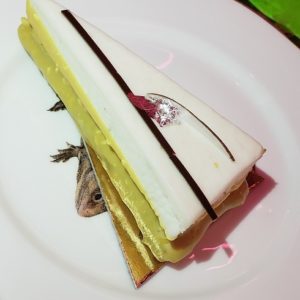 Of course, what makes Sketch so well-known is the individual dinosaur egg shaped pods that function as toilets, with colorful Rubik's cube glass ceiling.
Get reservation here :
https://sketch.london/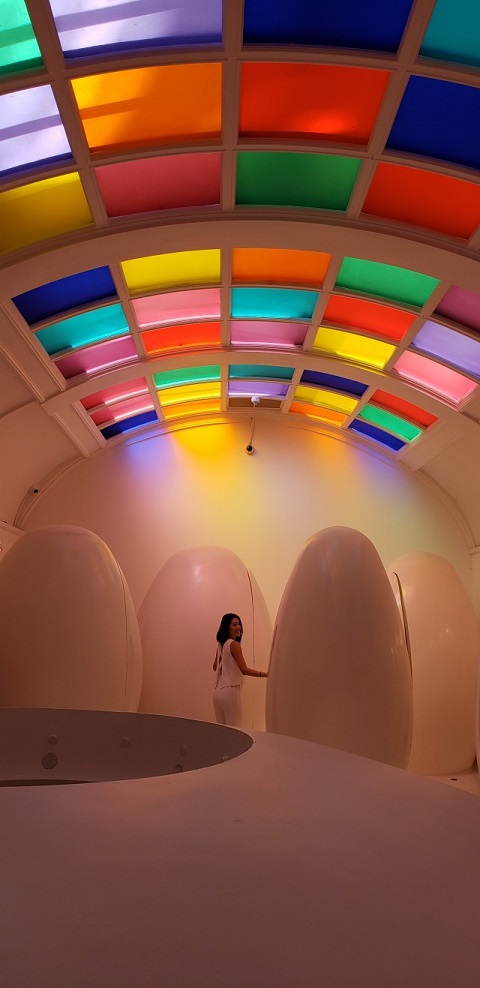 ---
After such a wonderful, button popping meal, we decided to walk it off by visiting the Buckingham Palace to see the stoic guards in red.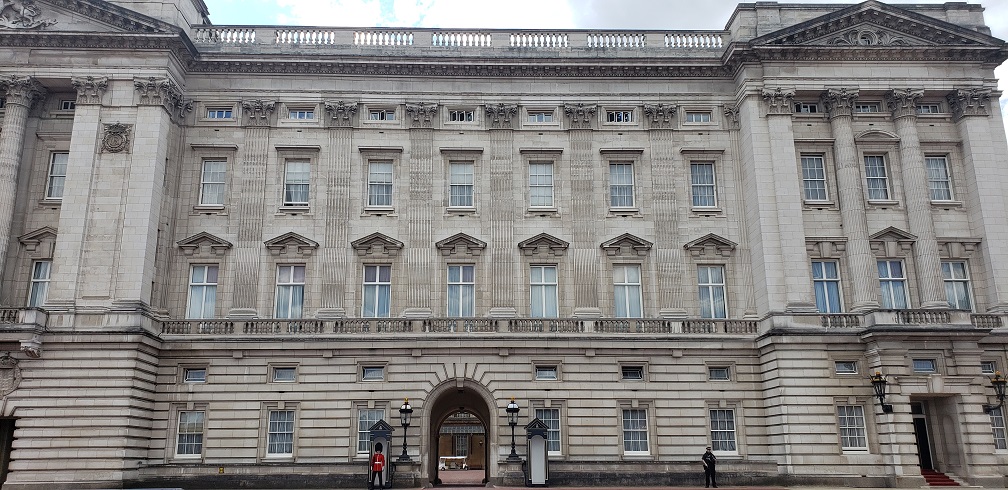 We went back to our Airbnb to freshen up and hopped in an uber to check out ABQ London. London's Breaking Bad themed bar, an immersive molecular cocktail bar. If you are a fan like I am you can pretend you are Jesse Pinkman and play dress up and cook that blue magic!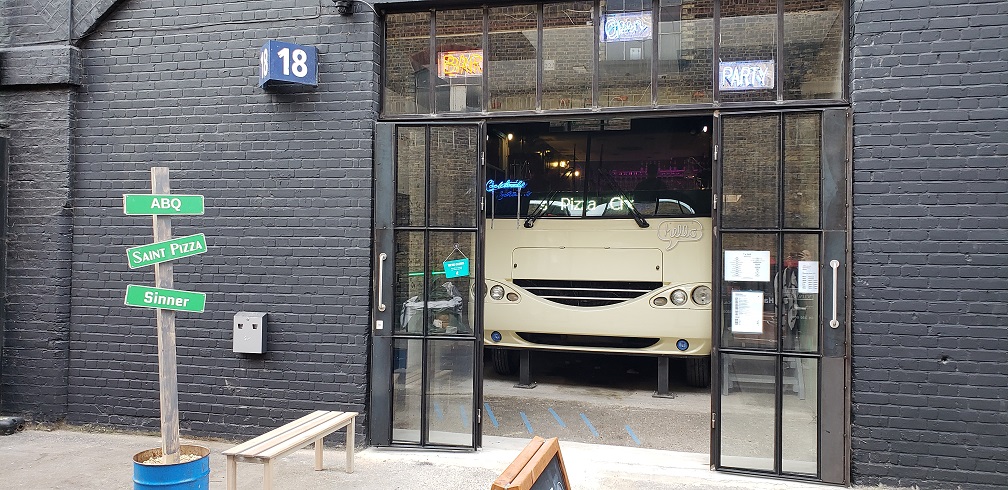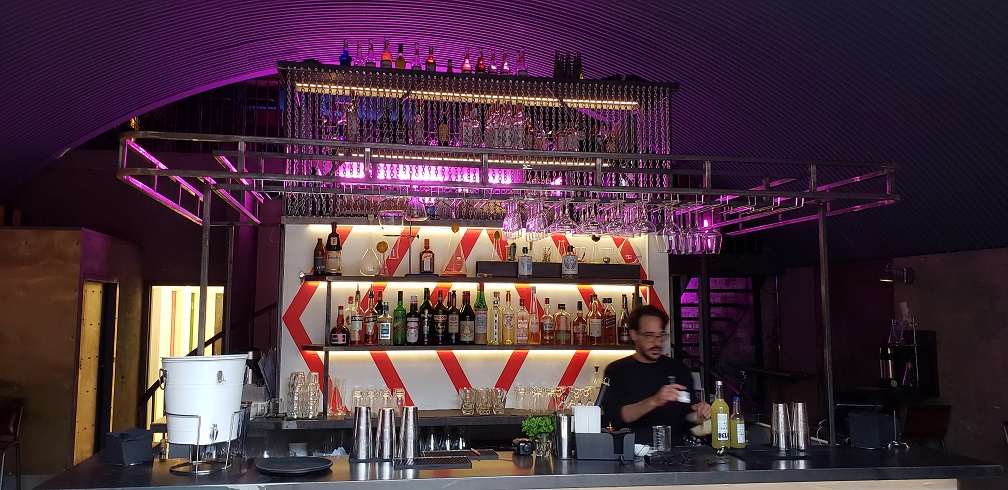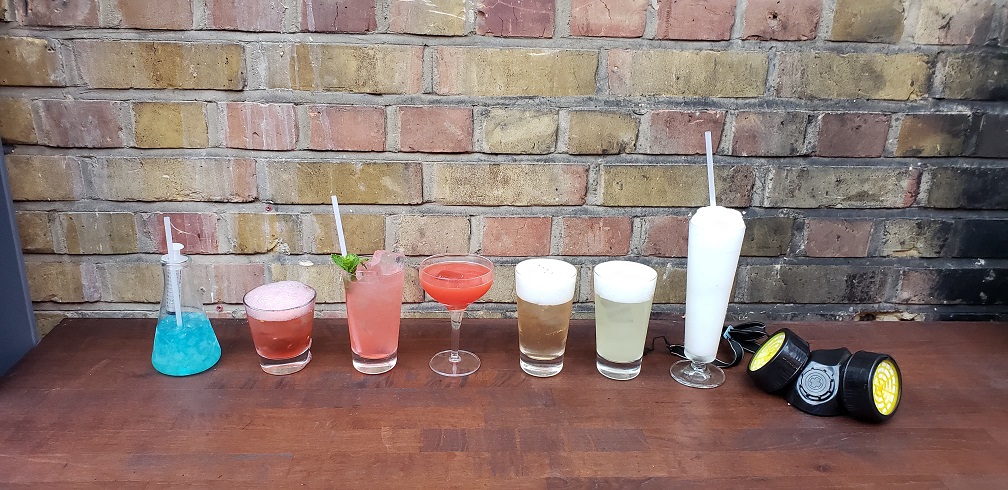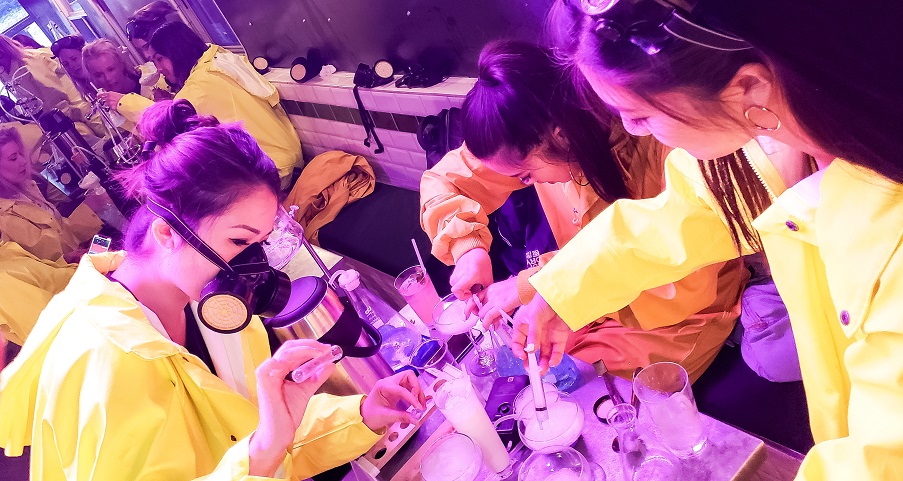 This is the first bar where you get to make and infuse your own drinks in a RV!!
With just £32.50 gets you 2 hours in the venue which includes cooking/infusing of 2 cocktails! + a welcome drink (3 molecular drinks in total with) and you wouldn't want to miss that YO!
——-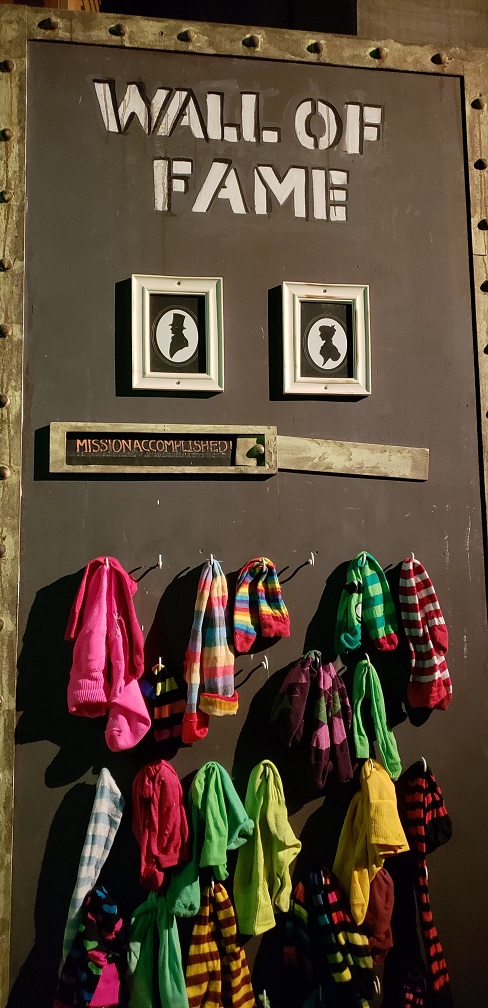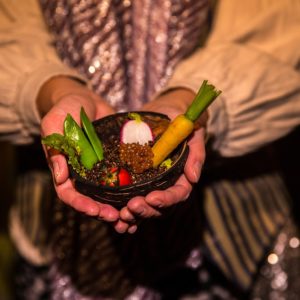 About 18:30 We received a secret text from Gingerline "Chamber of Flavours" – as we made reservations at the most interactive dining experience ever! Half of the fun is not knowing what is coming, so I warn you now that I can't say much about this but to just call them for a reservation- it's worth it! Open your mind and your palate because you are in for a factory of fun!
Gingerline- is Willy Wonka's Chocolate Factory, except it's not just Dessert it's the 4 course meal you would of had in that special gum Violet Beauregarde had before she turned into a giant blueberry. Don't worry you won't turn into a blueberry, or a giant..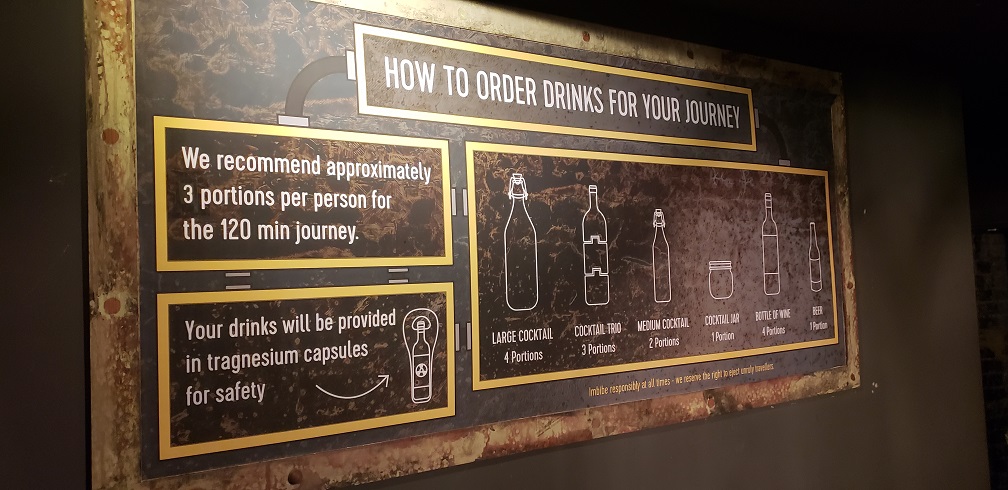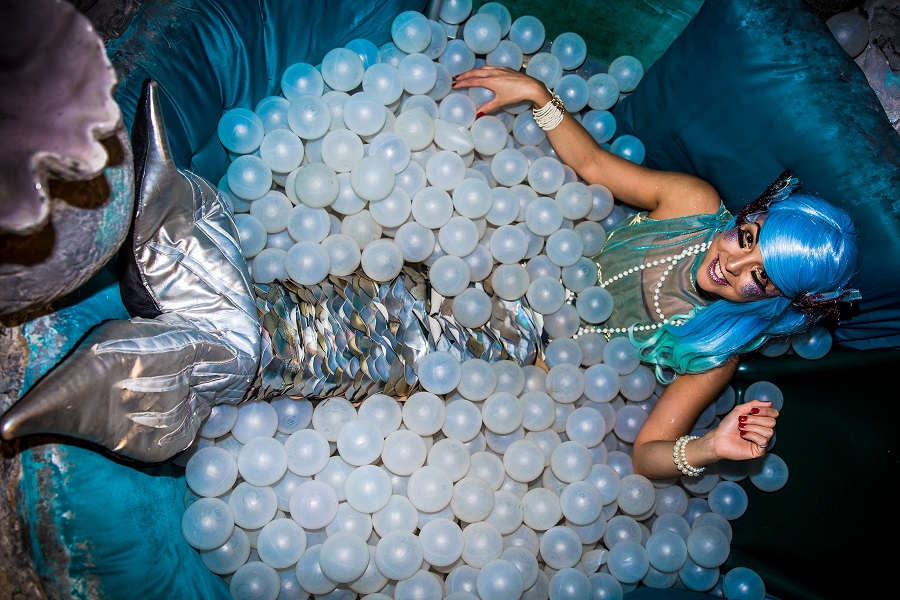 The experience is not like any food adventure you have ever been to, you'll fall so deep into the rabbit hole, you would NOT want to climb back out!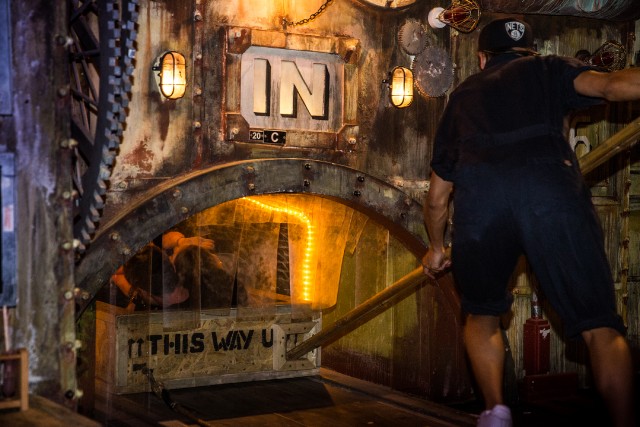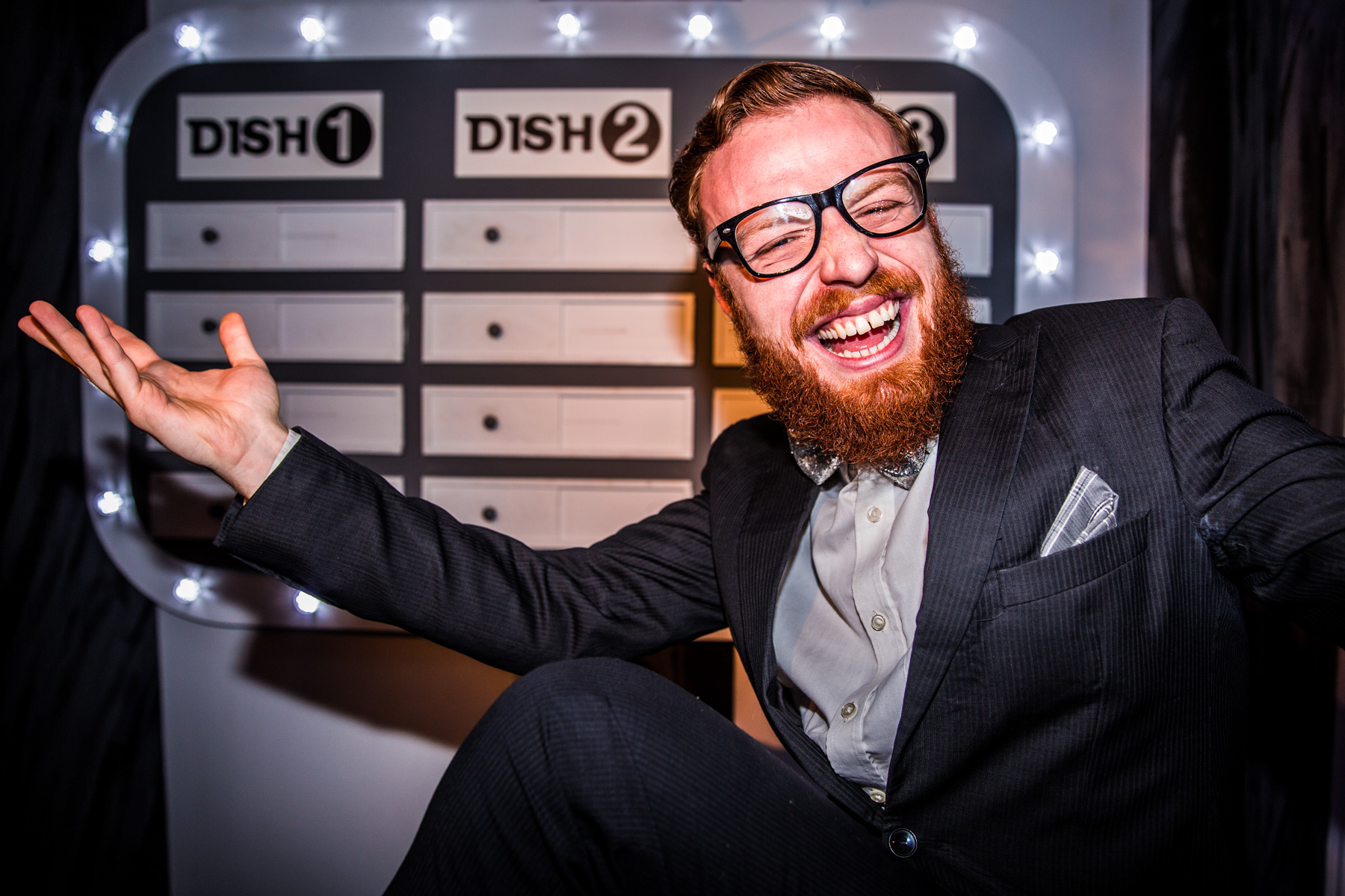 The great thing about Chamber of Flavors is that they change their themes and ideas consistently and each season is a brand new experience- please see photos for previous Fun!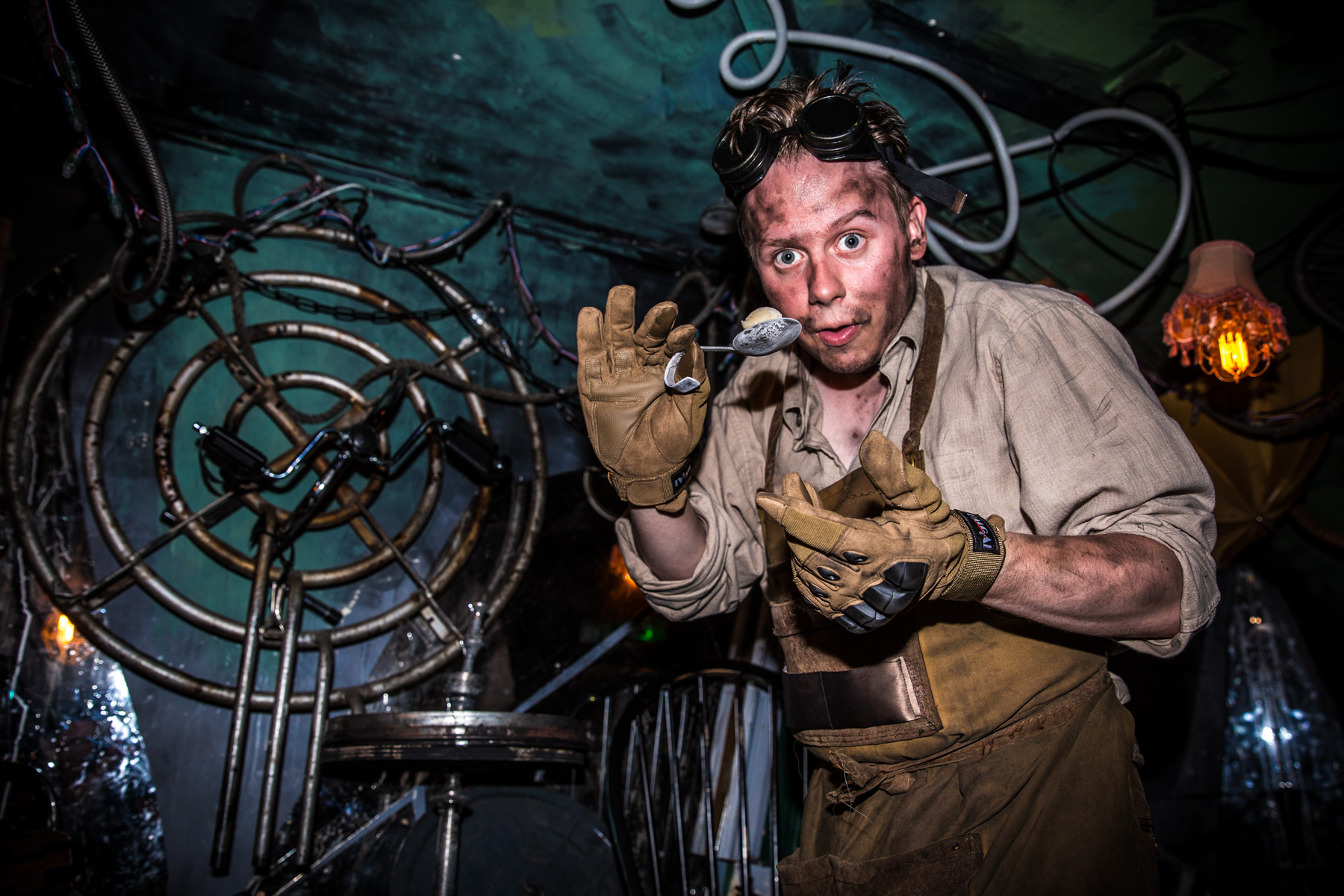 Get tickets here : https://www.designmynight.com/london/whats-on/food-drink/chambers-of-flavour-v3?t=tickets
---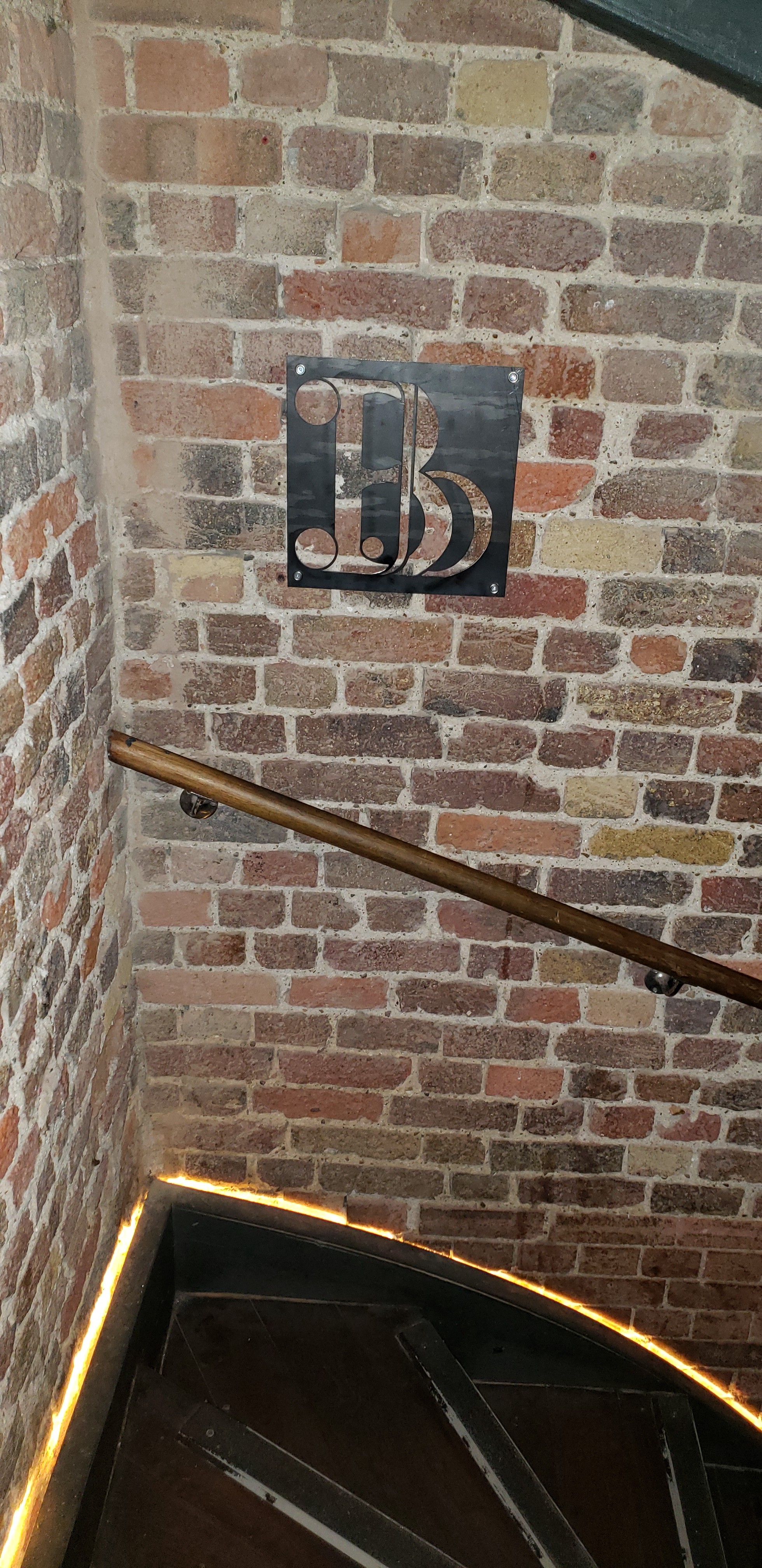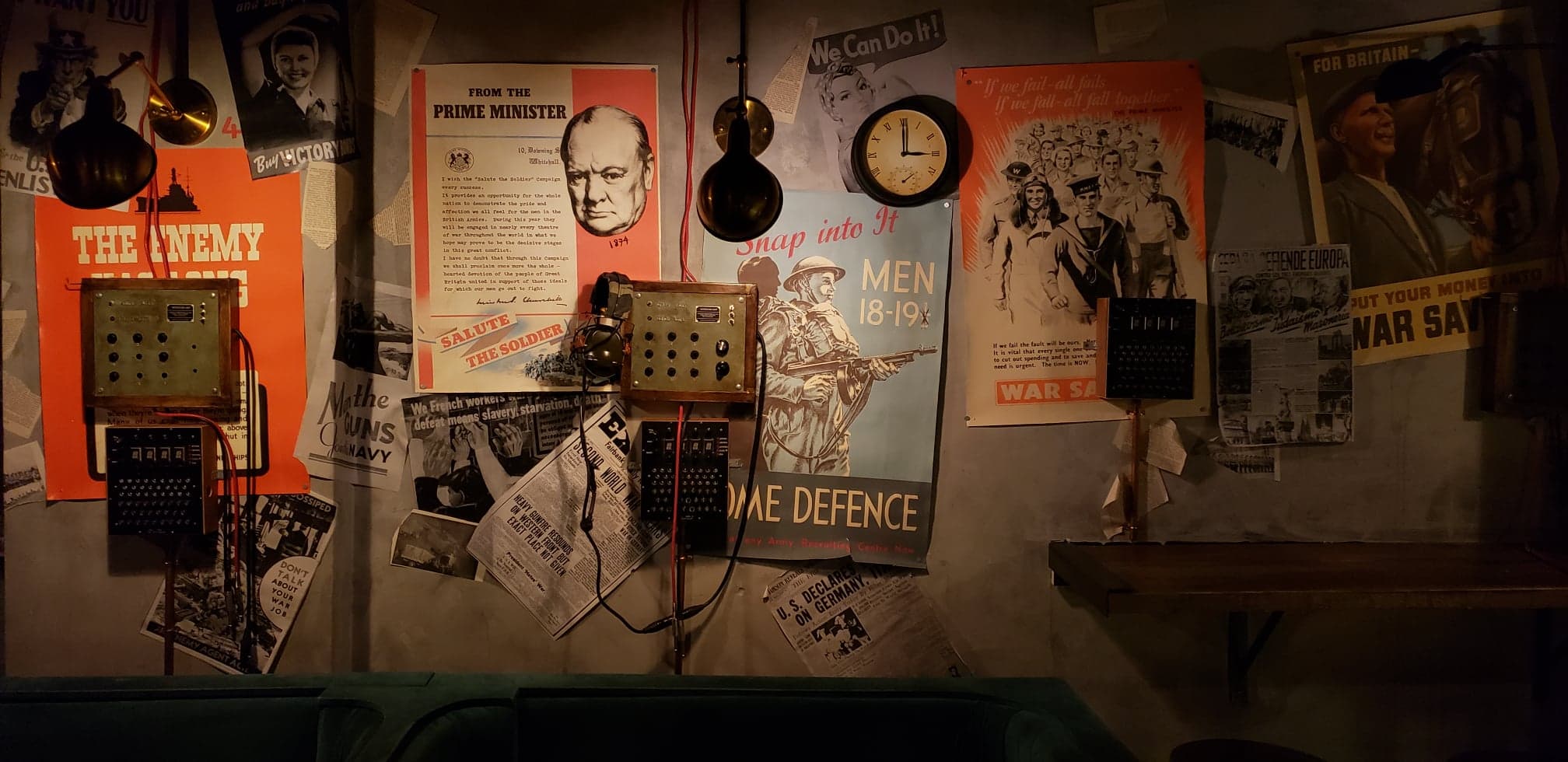 Simply finding the Bletchley Bar was hard work, the patron's dining at the upstairs restaurant had no idea what was hidden beneath them. You're going to be amazed when you arrive, not only by the attention to detail of the WWII bunker but they provide you a uniform to really get you into an agent mood.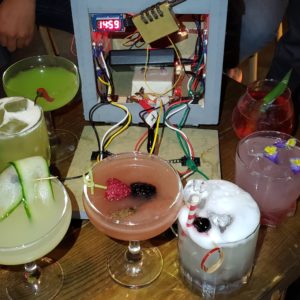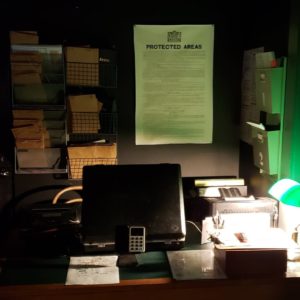 Once you're dressed, an agent will present you with your secret mission where you must use the walls and the space around you to discover clues to break the code and win yourself more cocktails.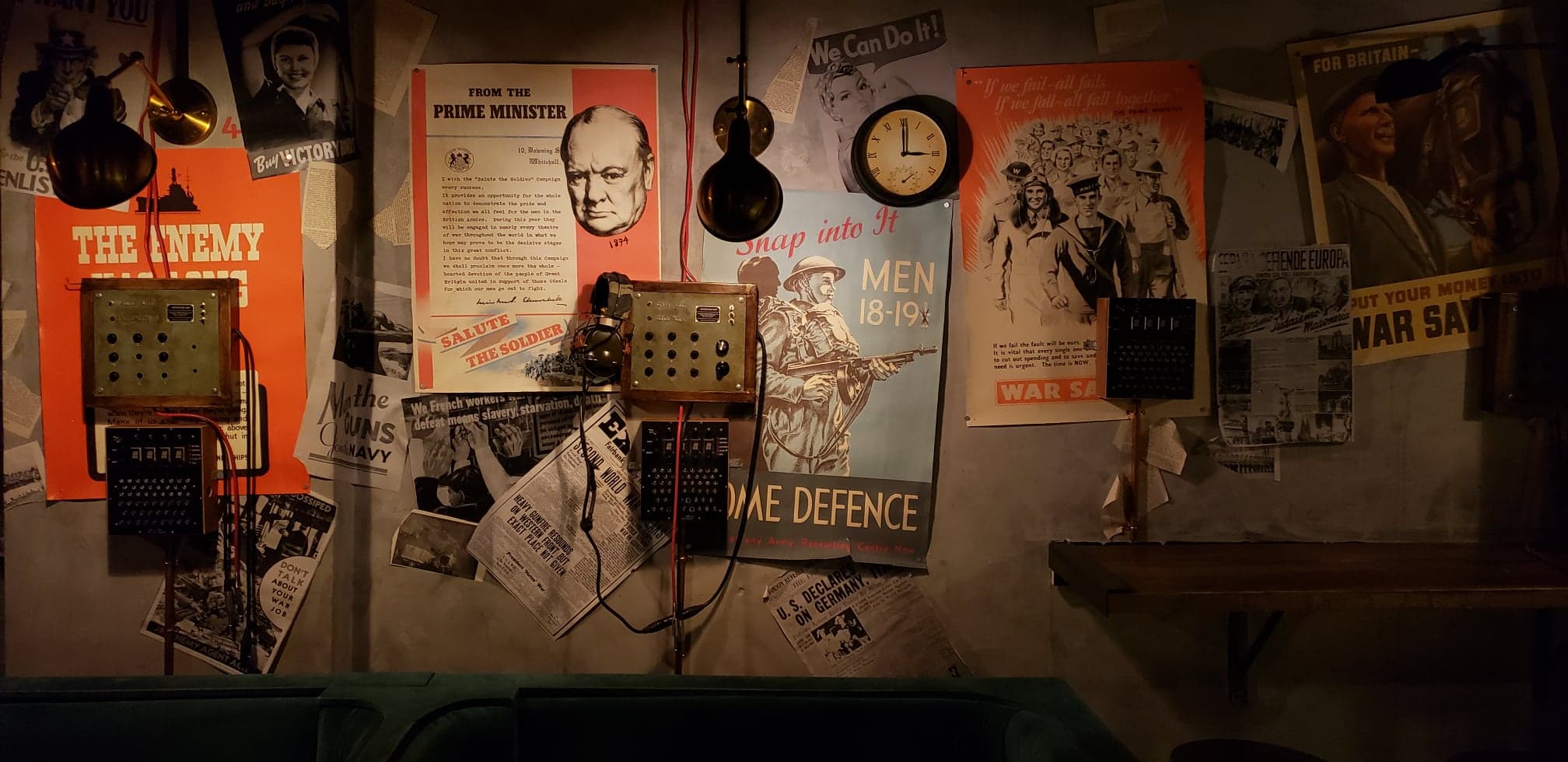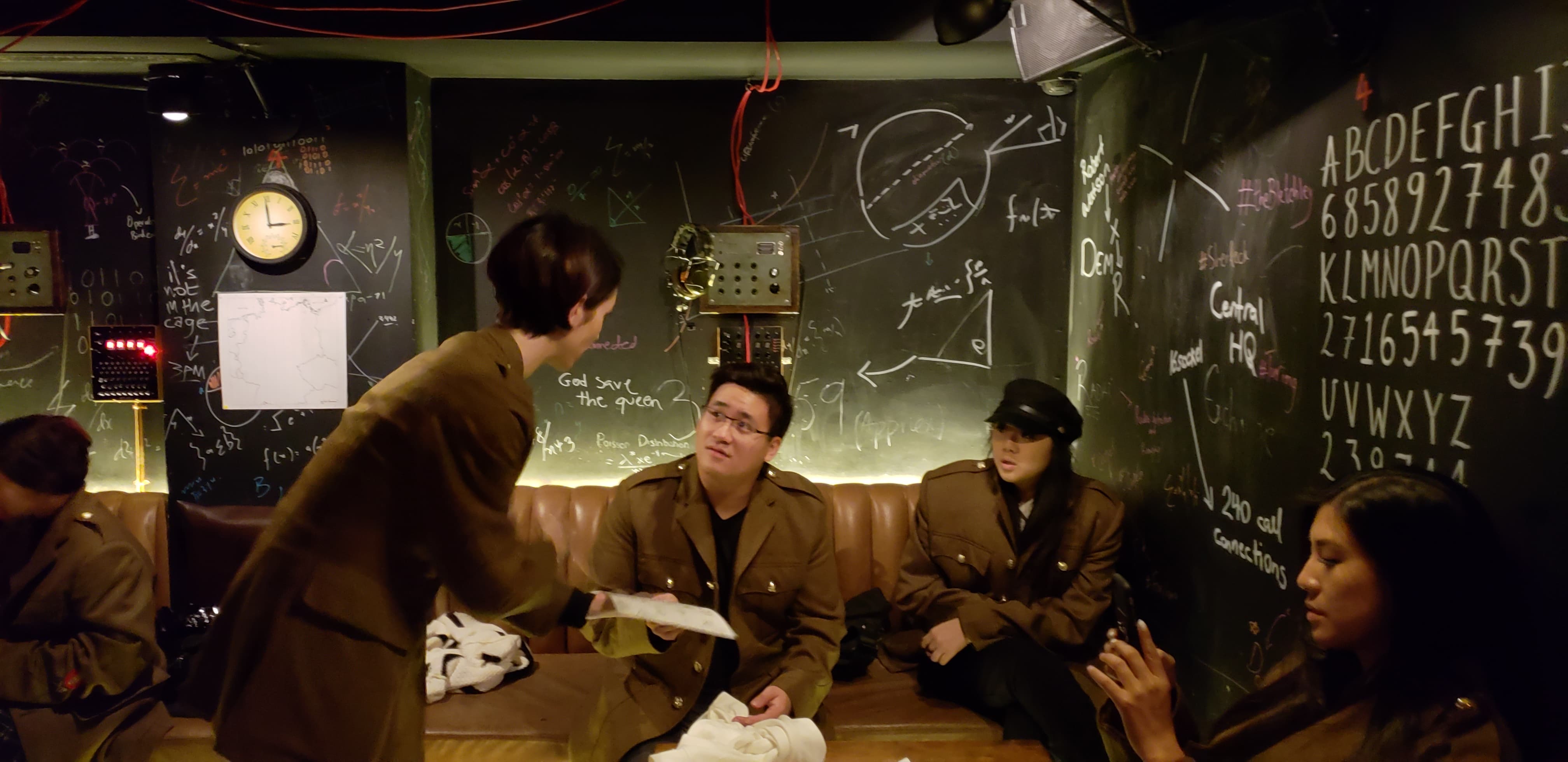 The mixologists here are magicians of some sort – because the cocktails are all created just by the details that you provide: Color, Country, Smell are combined to produce beautiful creations that are in a form of a drink – The set cocktail experience cost:  £34.99 pp, which includes one (delicious!) welcome drink + two Cryptic/Mission Cocktails. You'll also get 1h 45m inside the cocktail bunker