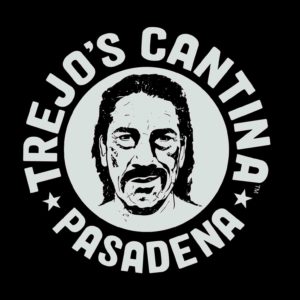 I grew up watching movies and after seeing Danny Trejo in From Dusk Til Dawn & Machete, I've always viewed him as the scary antagonist, but now to see him holding pink donuts in hand with a cheesy smile really leaves me a bit perplexed.
I put my big girl pants on, decided that if he is as crazy good at being bad he must be really good in the kitchen!
I visited Trejo's Cantina in Pasadena, right by the Pasadena Playhouse, walked in and immediately was faced with Danny Trejos' Bad Ass wall display. The decor of the cantina reminded me of my time when I visited Mexico – but 10x cleaner!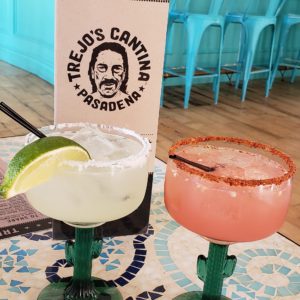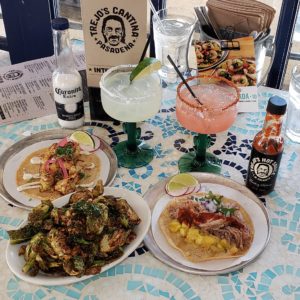 Drink options were plentiful with special happy hours like Margarita 
Monday's
 -OG Margarita for only $ 6, Wine Down 
Wednesday
 $7 house wines and sangria, Tequila 
Thursday
 2-for 1 tequila specials and Fiesta 
Friday
 – Happy hour drinks all day!
My favorite was the OG Margarita, so refreshing with a bit of a kick!
Vegetarians rejoice! This taco place serves more than just a boring potato and bean recipe! It was mentioned that their Cauliflower Taco is one of the highest ranked tacos served here at the restaurant, and I can't help but attest to this statement!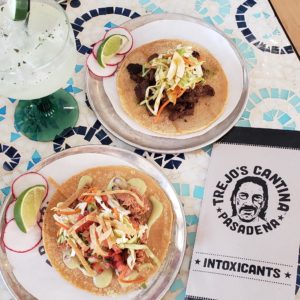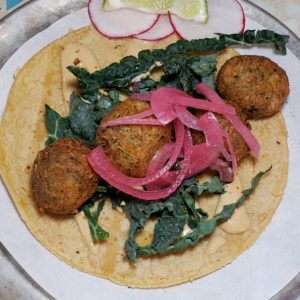 I was surprised at how much I enjoyed the Falafel Taco, as they typically run dry. The Jackfruit was another great alternative to a meat option, it has the perfect crunch from the tortilla chip and the sourness of the slaws.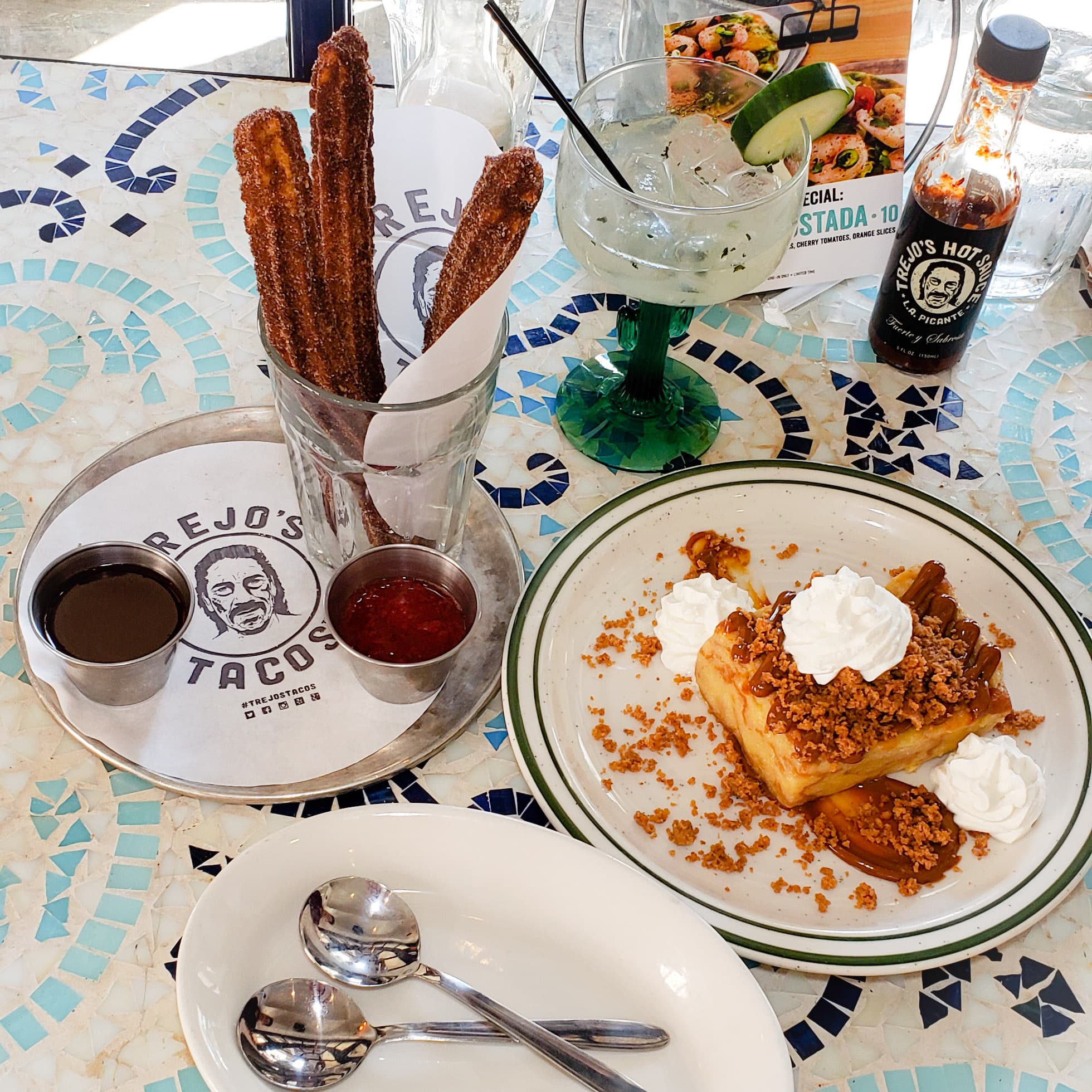 And finally the desserts- bread pudding is a must here! It is made from their doughnuts and it is oh so heavenly. The Churro with chocolate and strawberry dipping sauce will have you craving for more the next day..and the next.
So don't let the tough guy/actor, Danny Trejo, intimidate you! You'll definitely feel comfortable at his restaurants eating their great food and sipping on some awesome margaritas and just overall having a wonderful day!
Visit any of there 3 Cantina's here :
WHERE:
1556 N. Cahuenga Blvd.
Los Angeles, CA 90028
37 S Molina Avenue
Pasadena, CA 91101
Trejo's Cantina Woodland Hills
21550 Oxnard St.
Woodland Hills, CA, 91367