November is my favorite month! Not only because it's my birthday month, but mostly it's when we start to witness the beautiful autumn leaves falling from the trees and we all get into the spirit of the holidays. That's right, Thanksgiving! I love getting together with family and friends to celebrate and give thanks to what we're all grateful for!
Unfortunately, cooking a huge feast for a big party may be a lot of work for some people, especially myself. I would rather let the professionals deal with it, and that is why I would highly recommend Twohey's Restaurant and Three Sister's Catering.
Twohey's has been around for over 20+ years and they haven't slowed down with their constant ability to modernize themselves. They have a food truck, and recently, a higher end catering company called Three Sisters Catering! I was able to experience a Gogobot Dinner Menu created by Chef Lalo Talamantes, a chef that asked us to "eat with our hearts."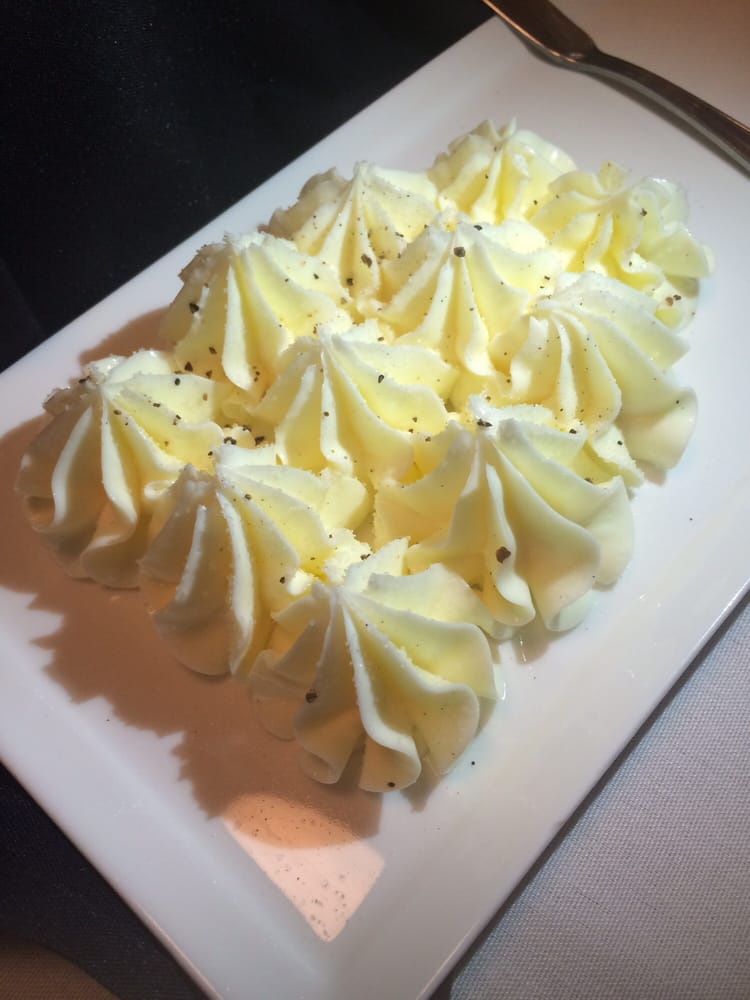 We were served a plethora of delicious hors d'oeuvres to start. Truffle risotto balls, turkey meatballs, and tuna poke cups gave everyone a good taste of what Chef Lalo had in store for us. Heck, even the Truffle Butter to spread on our dinner rolls was easily the BEST butter I have ever had!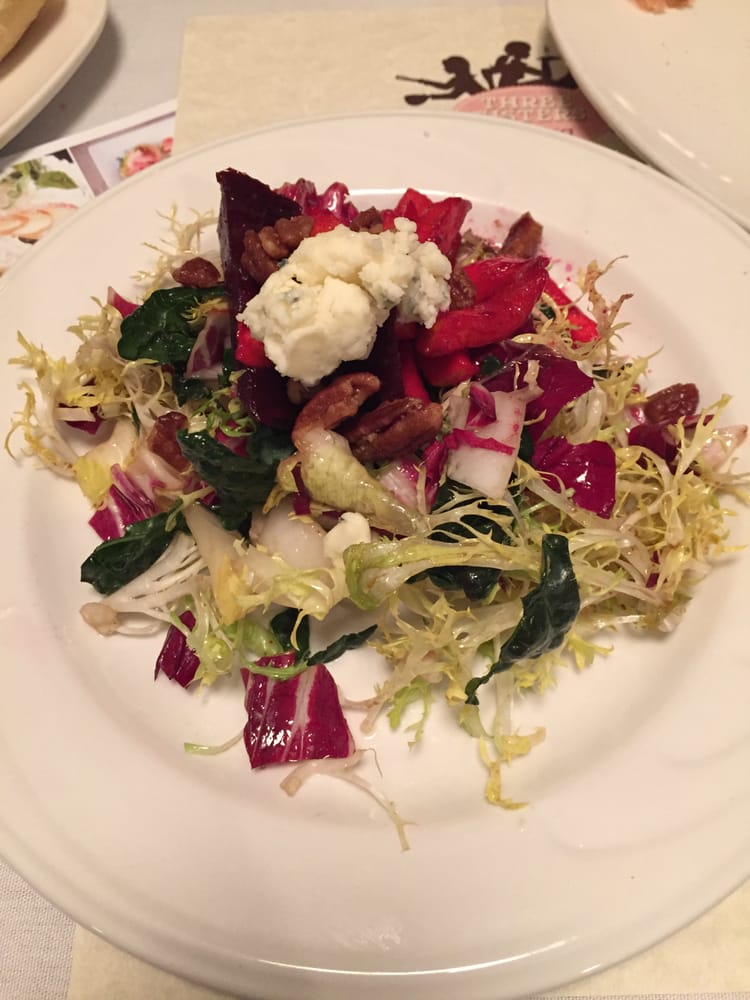 Our first course, an Autumn Salad perfectly paired greens with the freshness of the  beets. Baby frisee, radicchio and Tuscan kale salad with roasted organic red beets, roasted pumpkin, praline pecans, gorgonzola and maple-balsamic vinaigrette, were all wonderfully put together!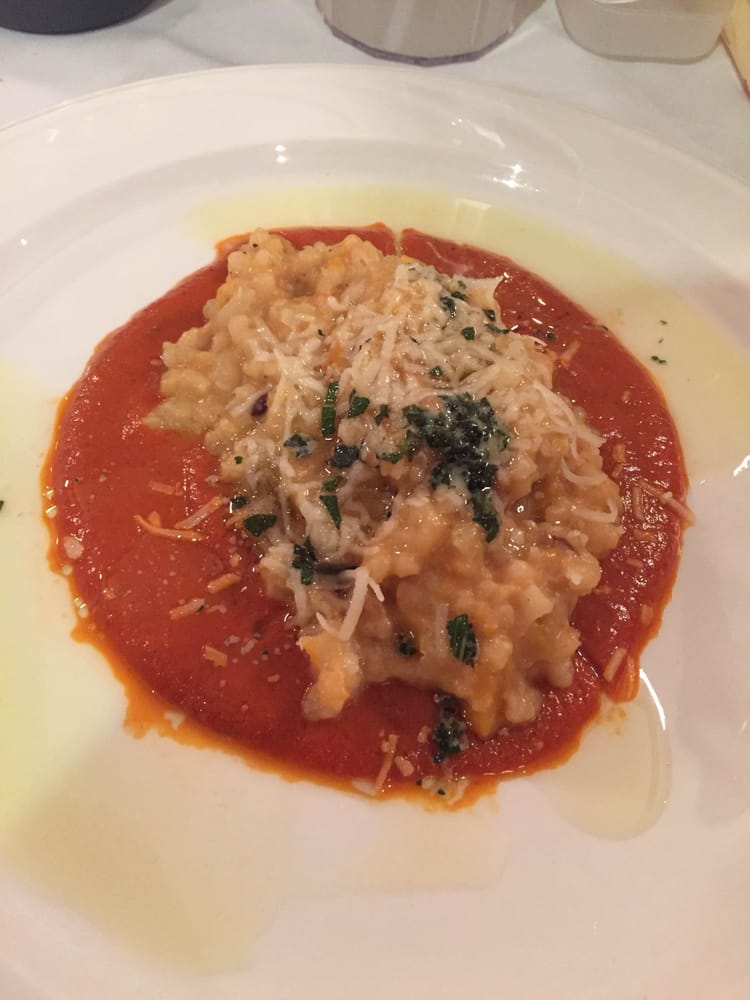 Second course was perfect a vegetarian like myself.  It was the Risotto con Zucca – a Carnaroli rice simmered with roasted butternut squash, pumpkin puree, toasted walnuts and sultana golden raisins, served over tomato coulis and finished with browned butter sage. If this doesn't scream Thanksgiving flavors, I don't know what does.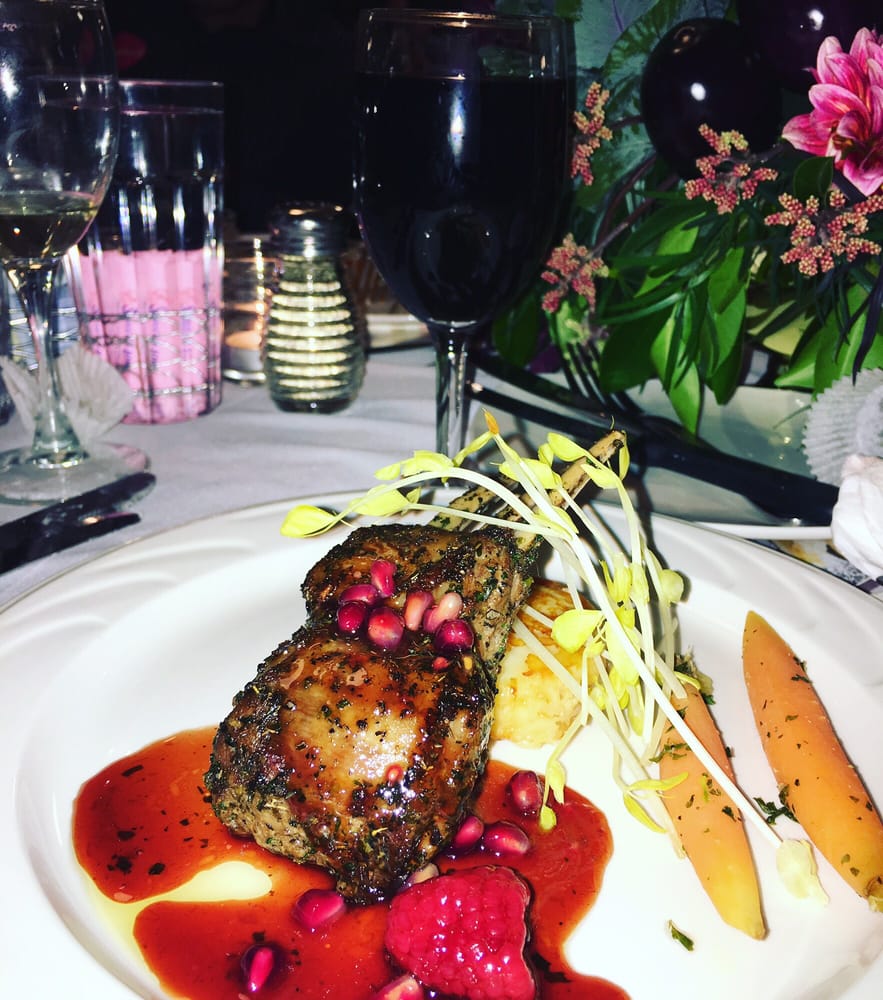 Thanksgiving is usually about having a big turkey as the star of dinner,  but Three Sisters Catering really changed it up with the New Zealand Lamb chops! The dish got a lot of people in the group excited and people not normally a lamb fan had licked their plate clean.
New Zealand Lamb Chops with pomegranate and Ouzo reduction, mint , fresh raspberries and pomegranate seed served with gingered baby carrots and sweet potato au gratin.
By the end of the evening, I truly had a lot to be Thankful for. Thank you, thank you, to Jennifer for hosting, General manager, Bill, and of course Chef Lalo for a most exquisite meal! Twohey's and Three Sister's Catering rocks!
Happy Thanksgiving, everyone!