I have been a vegetarian for as long as I can remember. One time as a child, I went shopping with my mother at the local 99 Ranch supermarket, I befriended a fish only to witness it getting its life yanked away from him. I swear it was like a Korean Drama, tons of tears, hopes and dreams all dissipated as that mean man scooped him up from the fish tank. Since then, I have had a place in my heart for those animals most people call food.
My mother is an amazing cook and so being a vegetarian was never a "tough" task. It was, however, hard for my social life. It was very difficult to find a good vegetarian restaurant that brought the same type of elegance, ambiance, and, of course, taste satisfying to par as Mama's!
Lucky for you, I was able to find some that was pretty darn close…
Best Vegan Restaurants Los Angeles
ELF
With almost a full 5 star rating on Yelp, Elf is an intimate and trendy spot that used to only fit a total of maybe 10 people Max. After a year or so they expanded and bought the unit next door. Elf now seats a total of maybe 15! Joking aside, the food here is truly delicious, and full of flavors..you might even forget that no animals were harmed at all in the process of this delicious meal.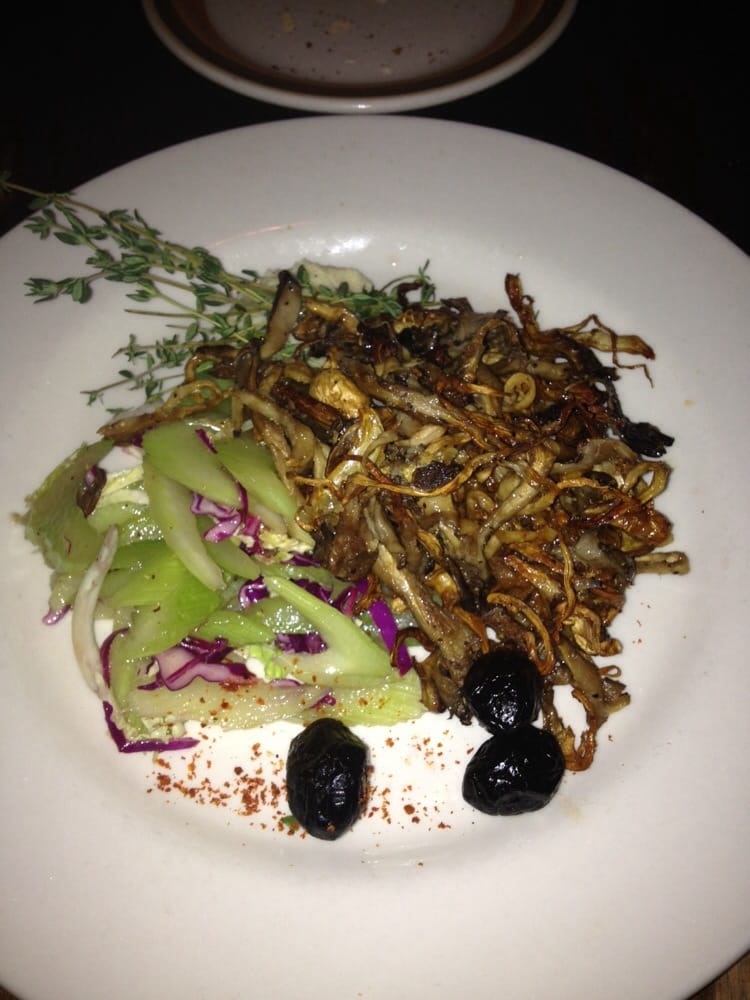 A Favorite of mine was the Fried Oyster Mushroom and Market Vegetable Fritto Misto Arugula, the sauce was made with pimento, lemon, chile, and mustard-garlic alioli. Every bite into those Oyster Mushroom gave you a burst of flavor and as I shared with my friend he said it almost gave you the same texture of steak. I loved it!!
Shojin Downtown
Don't get fooled by the exterior of this restaurant. Yes, it is located in a plaza, and yes, you will see some hoodlum that may be mistaken as Walkers from the Walking Dead. I assure you though, that once you step inside, you will immediately feel romanced.
I was brought here on a date, and my date went from embarrassment to instant Casanova. Service was impeccable, they catered to the customers every need and had everything thought out. From placing your purse and a basket under your chair to every single toiletries you can think of available in the restroom it was just so thoughtful!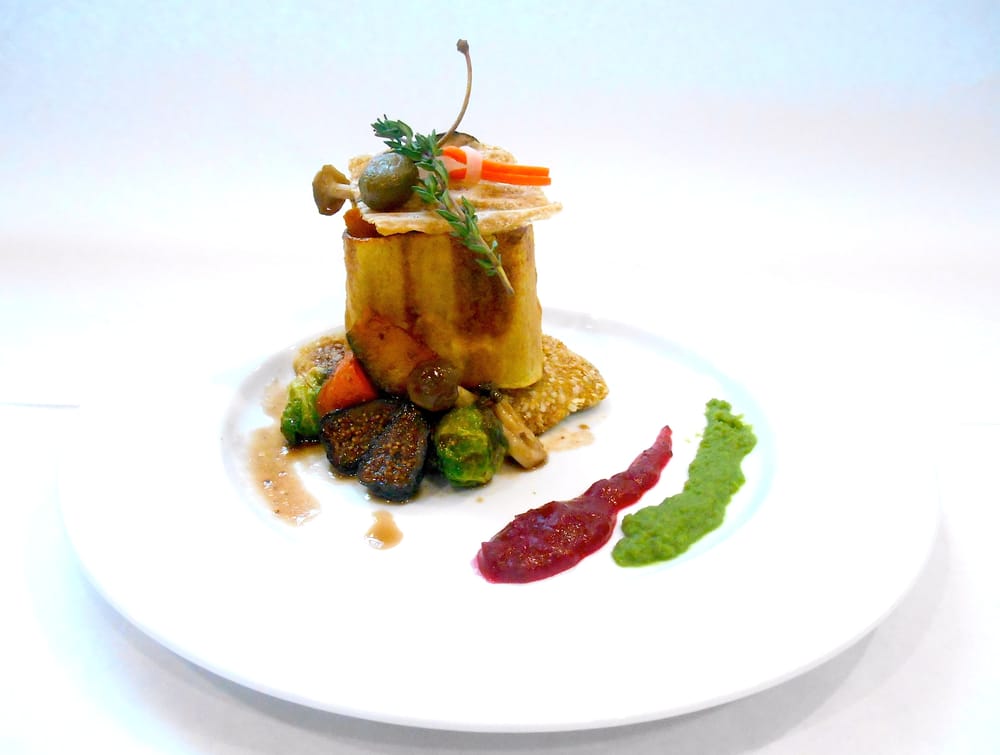 I tried the Appetizer Sampler, because girls love to have a little bit of everything..It came with a Dynamite Roll , Salad and a rice roll with a very odd texture. To be completely transparent, I was really more impressed with the ambiance and the incredible service they had here. The table next door was celebrating a birthday and they offered to take a bazillion photos for them. Who doesn't love selfies, for Shojin staff to be so willingly to offer to take so many photos, it was just another pleasant addition of good service.
Charm Vegan
I had searched high and low for the perfect vegetarian Pad Thai. I am a stickler about Pad Thai's and probably could have a separate blogs just about all the go and DON'T GO places for Pad Thai, that will be another day. I've ventured a few times to Pasadena just for Charm Vegan.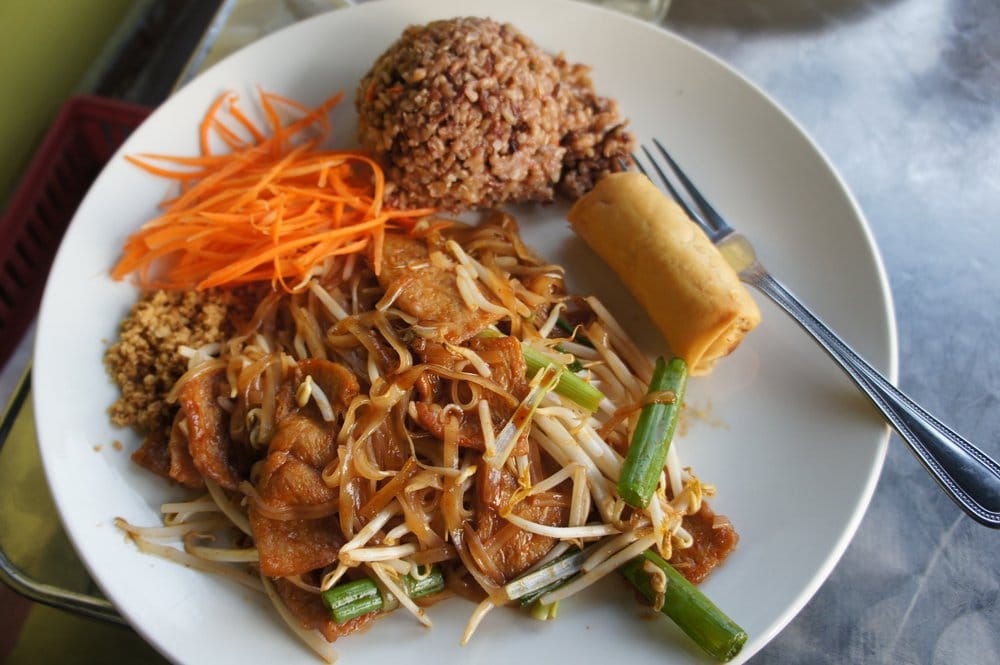 They have amazing flavors and the textures to everything, it definitely gives you a reminder of meat, which helps you carnivores out there to quit slowly. Clean and simple, just like the food you should eat so your inside will be clean!  As mentioned, I highly recommend ordering their Pad Thai here, they have the perfect chew to every bite and the perfect amount of peanut added to make the dish taste delicious. I've had my share of sweet soup pad thai..and that is the biggest NO NO!
Sage Organic Vegan Bistro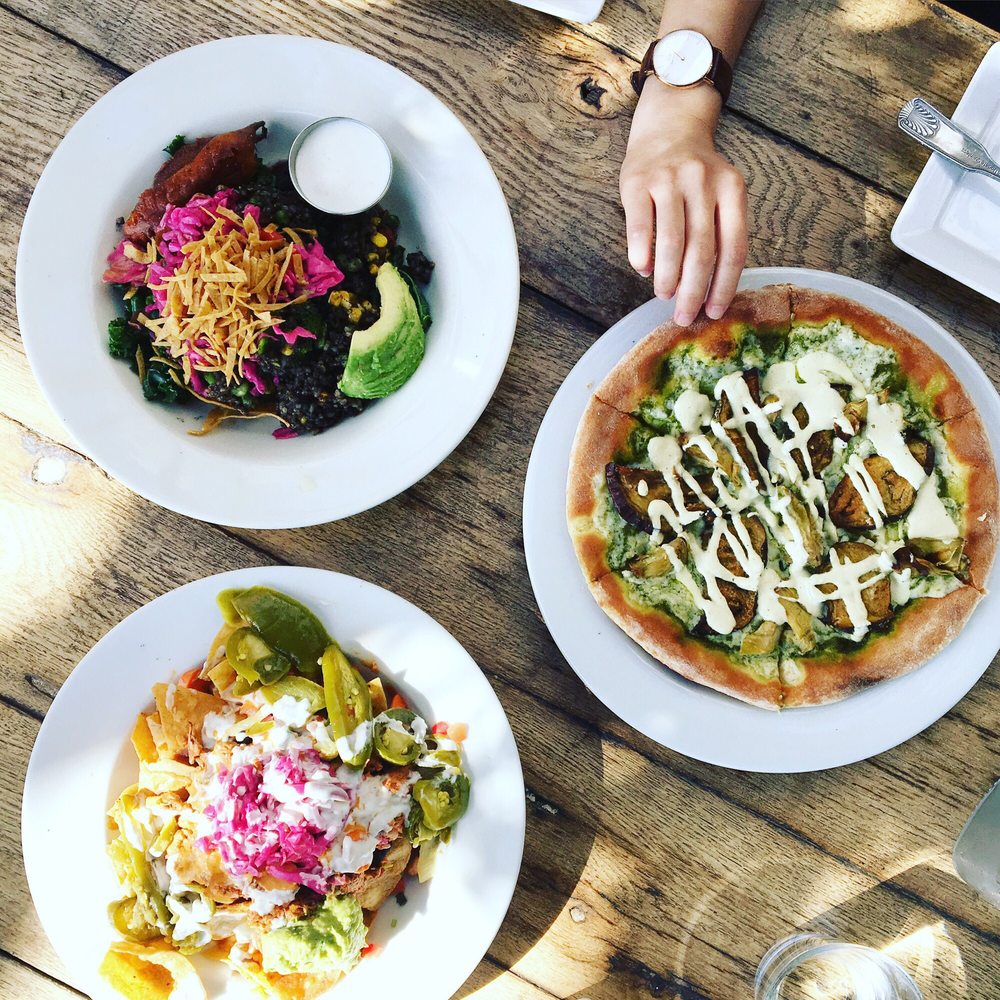 Sage Vegan was a brand new spot that I've never heard of until my main squeeze discovered it. I was not only amazed about his thoughtful research, as it was everything I ever look for in a restaurant. It had an urban, rustic atheistic with few eye-catching pieces that you just have to go check out for yourself. Sage Organics Vegan menu caters to a wide range of tastes with a very obvious Latin influence. Latin dishes typically becomes more of a Tapas-shared ideal and I love to try a little bit of everything!  The Baked Artichoke and Spinach Dip in bread bowl was unanimous as everyone's favorite of the night. As well as the Mac and Cheese Balls – another special surprise where the cheese oozed out of the balls. I promise you one order won't be enough!